Government
Effective government is dependent on information technology. From e-government initiatives to the introduction of new systems, it's one of the most demanding sectors. Information technology is underpinning all aspects of government from parliaments to people.
The government's ability to keep its systems and networks operational is essential. Systems administrators need to ensure mission critical applications and networks are effectively managed at all times. Any downtime must be minimised so as not to affect user access.
Serial to Ethernet Terminal Servers in Government Environments
Although systems and equipment can often be managed from the network itself, such access may not always be possible. Fortunately, most computer systems and network devices provide a serial port for local access. The problem comes when such equipment is not readily accessible.
Perle Serial Console Servers offer network or dial-up access to local system ports. Administrators are able to have access from anywhere, just as if they were connected locally through a serial connection. Remote management helps reduce costs yet maintains network security.
Fiber Media Converters in Government Environments
Increasing bandwidth demands are driving investments into fiber optic cabling however, prudent Governments need to protect investment in existing copper Ethernet-based hardware. Copper to Fiber Media Converters make it possible to future proof the network with additional bandwidth capacity, extend links over greater distances using fiber optic cable and protecting data from noise and interference.
Ahr Valley First Responders use Perle IRG LTE Router
IRG5500 Routers create Vehicle Area Network (VAN) with Wi-Fi and LTE during flood response and recovery efforts in disaster areas. For us to coordinate our resources most effectively, we continue to rely on the IRG5500 as our connectivity point in international crisis areas. We appreciate the support Perle has provided. - Roland Beuge, First Responder at Multi Technical Forces (MTF)

---

---
---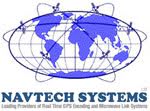 ---
---

---
---

---
---
---
---
---
---
Some additional Perle Government / Military Customers: