Medical and Healthcare
Acquiring, storing, and processing information about patients is critical for effective healthcare. Doctors, clinics, hospitals, and laboratories all need real-time access to up-to-date information.
Making sure the right information is available on the network from the moment of capture is the key. Much data is generated by patient monitoring or treatment equipment such as heart monitors, blood analysers, ventilators and other diagnostic devices. By making this information available across the network, it can be easily shared from the bedside to the laboratory. Today's health services are striving for maximum efficiency at minimum cost and the right information can help determine the most cost-effective treatment.
Perle device networking hardware helps put data at the heart of the healthcare industry in numerous ways:
Network Enable Medical Equipment
Complex patient monitoring devices with serial connections can be interfaced to a single network connection and managed remotely - even across the internet.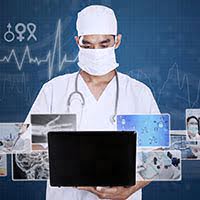 Perle Serial Console Servers offer network or dial-up access to local system ports. Administrators are able to have access from anywhere, just as if they were connected locally through a serial connection. Remote management helps reduce costs yet maintains network security.
Building Automation
Improve building safety and reduce energy costs by using Perle device connectivity hardware to control and remotely manage security systems, HVAC, lighting, elevators, fire systems, utility meters and building access over a single building management network.
Read the case studies below to learn more about how Perle Device Networking Hardware plays a critical role in the modern medical environment: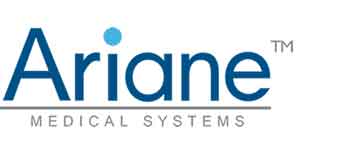 ---
---
---
---
A Major Hospital Centre Upgrades Laboratory Information Management System
Device Servers network enable blood analyzers so that results are integrated with a new Laboratory Information Management System (LIMS).
---
Monitoring of Fluid Levels in Remote Sterilization Equipment
By installing a remote serial device server with integrated analog inputs, fluid levels in remote autoclaves can be monitored and managed over an IP network.
---
Data acquisition from Bedside Monitoring Equipment
Integration of serial cards enable real-time data transmission from bedside monitoring devices to hospital nursing stations.
---
Other Clients in the Healthcare, Biotech and Social Assistance Industries: