Transportation (ITS)
Increased efficiency, passenger safety, and cost-effective, integrated systems are some of the mandates demanded in today's highly developed transportation technologies.
Systems that utilize information processing such as Intelligent Transportation Systems, Dynamic Message Signs, Amber Alerts, Flight Arrival/Departure Displays, Rail Signals and Switches use Perle to monitor and manage smooth data transmissions. The advanced technologies used provide real-time diagnostics, lower installations costs, improve route performance and enhance rider experience.
Perle Device Servers and Terminal Servers IP-enable a diverse range of transportation equipment to assist in maximizing these technologies.
This is what our Transportation Customers say:
---

---

---

---
---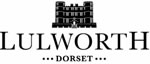 ---

---
---
---
---
---
Municipality saves costs when adding video detection to intersections by using IOLAN Device Servers
Perle IOLAN Device Servers consolidated video, Ethernet and serial traffic controllers across one Ethernet fiber.
---
City implements new ATMS while leveraging existing equipment investment
The City IP-enables existing traffic control devices, such as variable message signs, signal controllers, roadside sensors, lane control signals, to interface with the new ATMS and Ethernet-based traffic equipment. This way the City avoided costly equipment replacement & leveraged their initial traffic control equipment investment.
---
Other clients in the Utilities Industry: