IT-Helpdesk.Co use Perle Ethernet Extenders to bridge data transmission limitations at
annual Village Green Festival
Perle Ethernet Extenders close the 250m gap between Manor House and Festival grounds
Every year around 25,000 people congregate at the Village Green Festival at Chalkwell Park in Essex, UK to share their enthusiasm for literature, art and music. Eight different stages, green spaces, rose gardens, cricket pitches, pathways and marketplaces offer up an array of international music acts, theatre, poetry, dance, art, circus, cabaret, comedy, improvisation, film, workshops and games.
This event transforms Chalkwell Park from a semi-rural garden with a couple hundred daily users to a festival ground. As such, performers need network and broadband coverage enabling them to live stream performances over the internet. Organisers require reliable network uptime to process online ticketing and attendance data. Festival attendees expect good WiFi coverage. And local services, such as police and ambulance, require an allocated data package.
The event organisers, Metal Culture, turned to IT-Helpdesk.Co, a specialist IT Support Company, to provide and fulfil the network and data communications requirements for the annual Village Green Festival.
Michael Dempsey, Managing Director at IT-Helpdesk.Co, needed to extend the Ethernet link from the Manor House over 250 meters to the ticketing office in the middle of the festival grounds. The challenge is that copper-based Ethernet connections are limited to a data transmission distance of only 100 meters.
By utilizing a pair of Perle Gigabit Ethernet Extenders their problem is solved.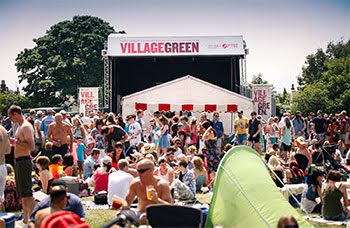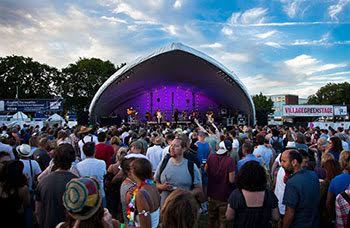 "The Perle Ethernet Extenders allow us to run Ethernet over large distances in an open area," says Dempsey. "We have used this set up for a couple of years now and are planning on installing it again at this year's festival. It just works."

Ethernet copper cable is run from the Manor House on the edge of Chalkwell Park over 250m to the main ticketing office. At either end of the cable IT-Helpdesk.Co connect it to a Perle Ethernet Extender which provides seamless data transmsission and connectivity to a number of wireless access points, media tents, exhibitor tents and local service feeds.
About IT-Helpdesk.Co - http://www.it-helpdesk.co/
IT-HelpDesk.Co is a professional company that provides high quality IT support to small businesses and home users throughout Essex and South east. The business started in early 2004 in Leigh On Sea with the goal of providing "corporate quality" IT support to small businesses and home users without the associated high costs. In early 2010 the company was restructured and re-branded as The IT-HelpDesk.Co. We serve over 2500 customers from diverse sectors including Engineering, Manufacturing, Finance, Insurance and Marketing to Professional's working from home to name a few.