Perle Systems Case Study
Navtech integrate Perle Industrial Ethernet Switches & Media Converters into military air-borne surveillance system
Reliability & Quality were deciding factors for mission critical system integration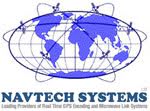 When we think of drones, Amazon deliveries and military air-strikes spring to mind. Other well established drone applications include security surveillance, visual and thermal examination of structures, railway, powerline and pipeline inspections, photography and atmospheric research.
Goldman Sachs estimates the global drone market to be worth around $100 billion by 20201. $70 billion of this is estimated to be purely for military applications. For military purposes, drones are often deployed where manned flight is considered too risky or difficult to gather intelligence. Drones act as a 24 hour "eye in the sky", with many capable of 17 hours of uninterrupted flight at speeds of up to 370 kph. The aircraft is controlled remotely while highly skilled crew analyse images transmitted back to the base.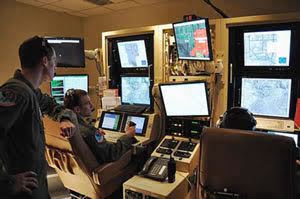 Navtech Systems, an electronic design and systems engineering company, supplies airborne surveillance video down links worldwide. The imagery and data collected by these airborne systems, needs to be transmitted and distributed securely and in real-time.
Phillip Charles, Director at Navtech Systems comments, "The majority of our customers are collecting sensitive and mission critical data. This live data needs to reach decision-makers on the ground without disruption or delay. Reliability, security and quality of every component of the system are crucial."
As part of an air force system for a European country, Navtech needed to source numerous networking components to integrate a new surveillance system into an existing network infrastructure. Charles chose Perle Industrial Ethernet Switches with integrated optical outputs and Media Converters for flexible Single Mode and Multimode fiber connectivity.
Charles explains, "The Perle units are implemented in the network on the ground as part of the system to access imagery and data received from the aircraft. Ultimately, we cannot disclose the details of the applications in which the Perle products are being used, but we can testify to our experience with them. They are of high quality, solid, secure and reliable."
Navtech Systems implemented Perle Industrial Ethernet Switches, Fiber Media Converters and a number of Perle SFP's
About Navtech Systems: http://www.navtechsystems.co.uk/about/
Based near Northampton in the heart of the UK countryside, Navtech is an electronic design and systems engineering company. We specialize in video and data transmission using the latest digital techniques, together with applications of GPS technology. Navtech provides solutions to a wide range of requirements in a range of industries covering security, law enforcement, military, film and television production and marine applications.
Established for more than 20 years, the company is a prime supplier for law enforcement airborne surveillance video down links world-wide. Navtech was a pioneer in using GPS techniques to steer directional antennas, thereby achieving high-performance, long range systems at low cost. Our latest digital COFDM systems provide exceptional performance, with successful projects completed and installed in various geographic locations around the World.
1 Drones. Golman Sachs. Technology Driving Innovation. Web. 16th August 2017.