Perle Systems Case Study
St. Joseph's Healthcare use Perle Ethernet Extenders to penetrate WiFi proof Elevator cabs
The 100% internally WiFi covered facility works perfectly and as intended.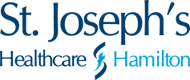 St. Joseph's Healthcare Hamilton, a Canadian academic and research hospital, came to Perle looking for a way to extend its wireless network to its elevators. We sat down with Cyrus Tehrani to talk about St. Joseph's Healthcare's experience working with us and how they were able to get the solution they needed.
The problem
St. Joseph's Healthcare was building a new 855,000 square-foot facility and wanted 100% Wi-Fi connectivity available across the entire building. Extending network functionality in such a way is common across the industry. The benefits of giving clinical staff and visitors access to the hospital network and Internet, regardless of their location, is invaluable on a day-to-day basis and during emergencies.
Initially, the electrical team placed wireless access points (WAPs) directly outside of all 13 elevators in the building on each of the 4 floors of the facility.
"Because the building was specified to be 100% internally WiFi covered, the design concept was to place WAPs right outside the elevators to allow for penetration of the WiFi signal into the elevator cab," comments Cyrus Tehrani, PMO Program Manager at St. Joseph's Healthcare Hamilton. "But, as soon as the elevator door closed it acted like a WiFi proof box.  There was no signal penetration."
The IT Project Management Team was tasked with finding a solution to get WAPs inside the elevator cabs.  Any changes to the elevators needed to be made with careful consideration to industry bodies that regulate elevator-related work and requirements to use a certified elevator technician.
The Solution
Working with their network installation vendor, and doing some online research, lead to a solution using Ethernet Extenders.
Cyrus explained, "It turned out, just by sheer luck, there was an extra double pair of twisted cable that was unused in the traveler cable1. We put one Ethernet Extender inside each elevator cab connected to the WAP. The other Extender was placed in the closest telecom closet to each elevator shaft and connected to a Switch."
The Perle PoE Ethernet Extenders enabled St. Joseph's to transmit Ethernet over twisted pair cable via the traveler cable, and meet the 100% WiFi coverage objective.
"All told, the project ended up being a simple, cost-efficient solution that met the timeframe requirements," comments Cyrus. "It works perfectly and as intended.  The user would never know they are jumping from WAP to WAP."
About St. Joseph's Healthcare Hamilton www.stjoes.ca
As a premier academic and research healthcare organization, St. Joseph's Healthcare Hamilton is committed to making a difference in people's lives and creating a lasting future for our community through integrated health services and internationally recognized programs. Our threefold mission is to provide dynamic research, revolutionary methods in health sciences education, and the highest standard of clinical care in a spirit of compassion, innovation and commitment.
1 In an elevator, all signals and currents are sent through a special cable called a traveler cable, which is constantly in motion.