Perle Systems Case Study
PanGeo Subsea integrates Perle IOLAN Device Servers
into Sub-Bottom Imager™ (SBI).
Perle Device Servers transmit geo-hazard and seafloor debris data gathered by the SBI on the
ocean floor to the surface for pipeline route assessment.
PanGeo Subsea is a technology development and service delivery company specializing in 3D and 4D subsea acoustic imaging solutions primarily for the oil and gas industry. PanGeo solutions mitigate risk by providing data about sub-seabed hazards and sediment variations of the ocean floor.
Pipelines span hundreds of thousands of kilometers across the world's continents and ocean floor to deliver huge quantities of crude oil, oil product and gas. These pipelines are the arteries of the oil and gas business, working non-stop 24 hours a day, 365 days a year to continuously fulfill our energy requirements. Each year 32,000 km of new pipelines are constructed throughout the world, 8000 km of which are built offshore.1
Phil Hopkins, Technical Director at Penspen Ltd., says, "The future for pipelines is both bright and challenging. They will continue to carry the bulk of our primary energy sources, but engineers will need to ensure they perform both safely and securely, as the systems continue to age." 1
The planning and laying of a new pipeline is a complex job, especially when it is to be laid on the seabed. Imaging equipment is used to assess potential routes prior to laying pipe in order to identify geo hazards and debris lying on or near the proposed pipeline route. This data is crucial. Mistakes made in this industry not only cost millions of dollars, but can have devastating effects on the environment and local economies. Some of the world's most profitable companies such as Exxon Mobil, British Petroleum and Chevron need to know that the pipelines transporting their product, often referred to as "Liquid Gold", are laid in accordance with high safety standards and will operate for many years.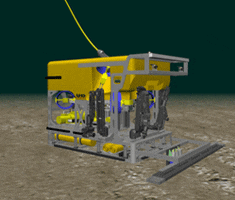 PanGeo Subsea has developed numerous products to measure and asses the ocean floor for hazards such as boulders, ship wrecks, and unexploded ordnance in order to advise on the optimum path for pipe laying. The majority of PanGeo's products are surface devices that scan the sea floor from above. In order to assess the "as-laid" position of the pipelines and deliver actual images of where the pipelines would run, they developed a product called the Sub-Bottom Imager™ (SBI). The SBI is a device of complex architecture which is submerged and sent to the actual site at which the pipeline is to be laid. The processing equipment contained in the SBI, including heading sensors, altimeters and depth sensors need to relay real time RS232, RS422 and RS485 serial data information about the environment over Ethernet and back to the monitoring station onshore.
Whilst developing the SBI, PanGeo Subsea came to Perle with a number of specific requirements for a serial to Ethernet device to be used to transmit information gathered by the sensing equipment. It had to have software selectable RS232, RS422 and RS485 interfaces and be subzero temperature hardened.
After extensive testing, the IOLAN SDS4T Extended Temperature Device Server
was chosen and installed on-board the Sub-Bottom Imager™.
By connecting data acquisition devices located in areas that are prone to extreme temperatures, information can be passed along a network backbone to a central site application and managed. An IOLAN SDS T Device Server will operate in -40°C to +74°C temperatures providing reliable serial device networking in these special environments.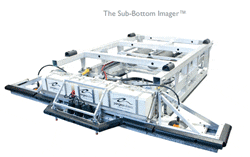 1 Oil and Gas Pipelines: Yesterday and Today' by Phil Hopkins