Perle Systems Case Study
ERH install Perle Media Converters in UK Smart Motorway CCTV Upgrade
Transmitting HD Ethernet Cameras images to transmission stations over 20km Single Fiber

Traffic. We all hate it. We lose valuable time. We waste fuel, and that equals lost money. According to a study by INRIX1, a transport-data company, the average cost of congestion exceeds $1000 per driver per year, and the total economic impact of congestion in Britain, Germany, and the USA totalled $461 billion last year. So, it is in the best interest of governments around the world to make travel easier, safer and ultimately faster by minimising congestion, alerting drivers of potential traffic-blackspots, and enforcing speed restrictions.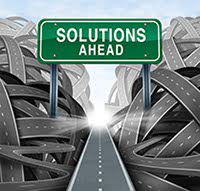 Upgrading existing highways and motorways to 'Smart Motorways' is one solution that involves the use active traffic management (ATM) techniques to increase capacity by implementing variable speed limits and utilising access lanes or hard shoulders during peak times. The overall benefits include smoother traffic flow, more reliable journey times, fewer road traffic collisions, and reduced noise and harmful vehicle emissions.
We spoke to Jack Stuckely, Contract Communications Manager at ERH and Maintenance Contractor for Welsh Government Transport, about a section of the M4 motorway in the UK that was recently upgraded to 'smart motorway' status. Jack explains, "We look after anything that has a power and comms cable along the Welsh section of the M4 Motorway. This includes CCTV, signage, emergency phones, flashing lights and more. This project was about upgrading 300 existing CCTV cameras that feed data back to traffic control centers in Wales. We were looking to replace the cameras, which were starting to fail, with new HD cameras."
Jack continues, "The new HD Ethernet cameras did not have a fiber connection port, so we needed a Media Converter to connect the cameras on the motorway to transmission stations situated every 20kms. The transmission stations are like mini data-centers where data is collected and connected to the main network."

The images are available over the intranet and extranet for different organisations to access and assess. Traffic Officers can be deployed to accidents or stop individuals from speeding. Traffic movement is monitored closely, and lanes closed or opened according to flow. Speed restrictions can be implemented at the touch of a button and the local council can review footage and identify vandalism or other incidents.
Jack summarises, "The Perle Media Converters offer a neat solution. We have multiple cameras feeding back into a chassis mounted unit at the transmission station, from which we can get images onto the network and onto the video wall in the control room. Overall, I cannot praise the Perle team enough. They are easy to work with and we had great support right from the outset."
Live Site Pictures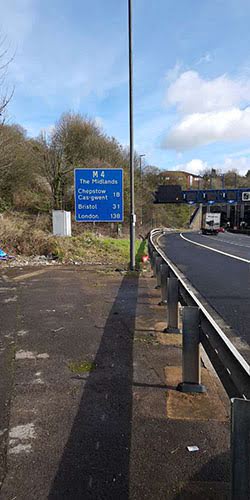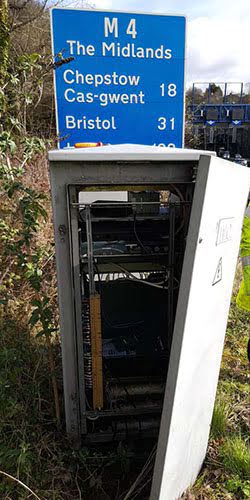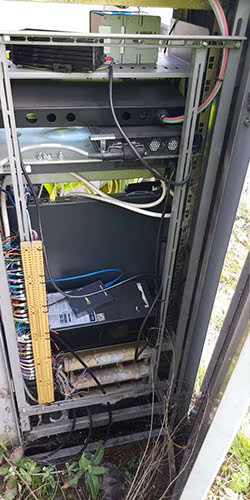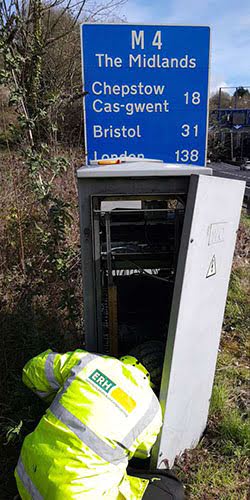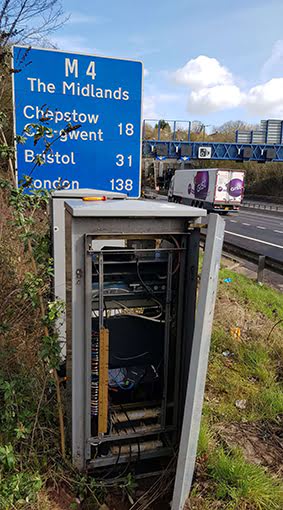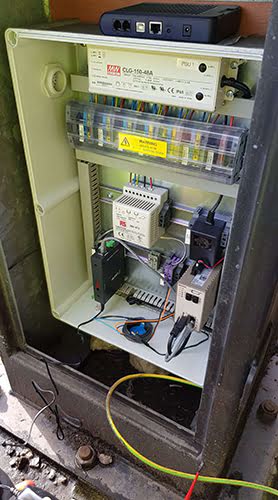 About ERH: http://www.erh.co.uk
Established in 1992, ERH works with clients across the UK providing installation, maintenance and construction services.
1
Cookson, Graham.
"INRIX Global Traffic Scorecard
". February 2018. Web. 12 November 2018