2021-07-29
6 reasons on-premise isn't?dead yet
Max Burkhalter
With the heavy promotion of cloud-based solutions, you may start to wonder if on-premise is dead yet. Although many organizations have decided it is time to move certain projects and teams to the cloud, there are many occasions where on-premise still makes more sense than the cloud. Even with the ongoing increase in cloud adoption, on-premise servers still have an estimated presence among 98% of businesses, per CioDive.
1. Trusted legacy systems
With the widespread trust that businesses have in on-premise servers, they may be around for many years to come. Legacy systems have built up a strong foundation of trust, and there's a "if it works don't fix it" attitude at play. When you decide to move to a cloud service or stick with an on-premise server, you value legacy systems that have delivered your business a tried-and-true value.
With cloud entering the picture, on-premise servers that have been around for as long as 60 years or more have not yet failed. Hence, the need to abruptly transition to newer systems given the investment costs aren't the right fit for all businesses. A gradual shift is often the preferred mode of adoption, moving less sensitive information and processes first.
2. End-of-life reinvestment marketing
On-premise servers are still the first choice for business technology buyers. Looking at the roadmap to the future, end-of-life events can help in redirecting investments. If your business is nearing the end of life for the operating system server, that may be a motivation to truly note the pros and cons of third-party or in-house management systems.
While a system reaching the end of its lifecycle will lead to considerations about reinvesting in newer technologies and services, many do not choose the cloud because of the years of trust they have in pre-tested systems. However, with the widespread marketing of various servers available in the market, options are opening up more than ever. In such scenarios, businesses tend to run a mix of both worlds; an on-premises system supplemented with the cloud.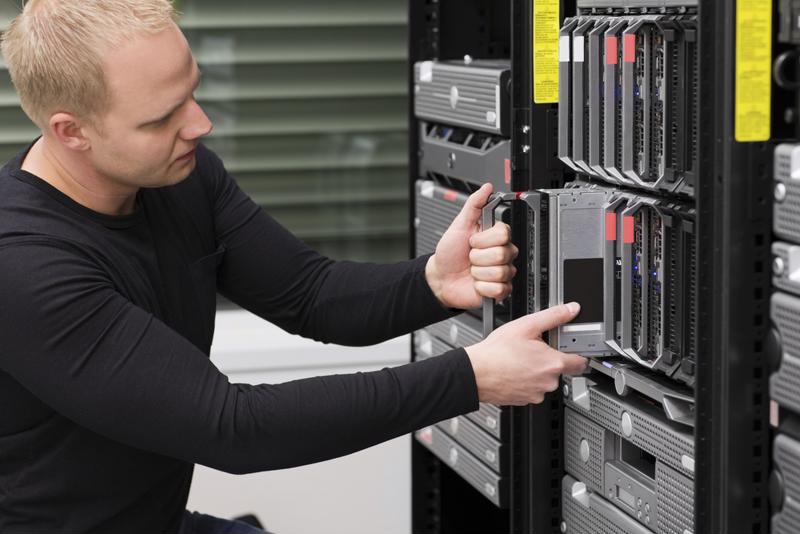 3. Proprietary concerns
A huge point of contention is proprietary codes in the systems. Whether you opt for cloud, on-premise, or a hybrid, they all require a strict strategy to overcome data breaches. The security requirements may lead you to be hesitant in entrusting critical information with IT resources that are not under your direct control. It makes sense to opt for on-premise data centers when you don't fully trust cloud vendors.
4. Hybrid as an attractive compromise
Like many businesses, you may consider the hybrid model as the best mix of both worlds. The option allows you to have cost-efficient, operational, and strategic options, which can also be termed as the best choice for any business. An advantage of the hybrid option is that businesses tend to acclimatize themselves to the features and functions of cloud systems.
5. Physical backup
We must acknowledge that companies will still retain an in-house presence for the most important projects while using cloud-based systems. A reason for this is the physical backup the business has in case critical projects face any hiccups with cloud-based systems along. By using these systems in tandem, businesses reap the benefits of physical backups if the cloud fails and vice versa.
6. Security assumptions
Microsoft notes that many companies stick with on-premise applications to ensure that familiar security tools are in place. This means that business owners do not believe in the multi-layered security of the cloud. However, Gartner estimates that there is a reduction of security incidents by 60% with the use of public cloud services as compared to traditional on-premise servers. It will take time for CEOs and CTOs to get fully on board.
Despite the widespread marketing of the cloud, the practice of retaining on-premise servers continues leaving the infrastructure and critical systems intact. Perle can support your on-premise or hybrid solution. Read our customer success stories to learn more.