Tuesday, December 15, 2015
A closer look at the geography of data center growth in the U.S.
Max Burkhalter
Considering the egregious costs associated with operating an enterprise data center, operators are always on the lookout for opportunities to offset the costs associated with the construction and maintenance of their storage facilities. Thankfully, solutions for cost-savings are plentiful. Popular options include consolidating servers through virtualization, integrating renewable energy like solar and limiting cable expenses with the use of copper over Fiber media converters.
While there are numerous ways to reduce costs once the data center is up and running, operators should also be aware that they stand to save considerable amounts of capital with a savvy selection of real estate. The map has evolved considerably with regards to the number of cities and communities supporting data storage development with a diverse array of incentives.
In fact, data collected by commercial real estate firm CBRE indicated that companies can reduce project costs by over $100 million based solely on location, according to National Real Estate Investor. A survey of the latest and greatest hubs for data center growth in the country shows just how expansive the industry has become.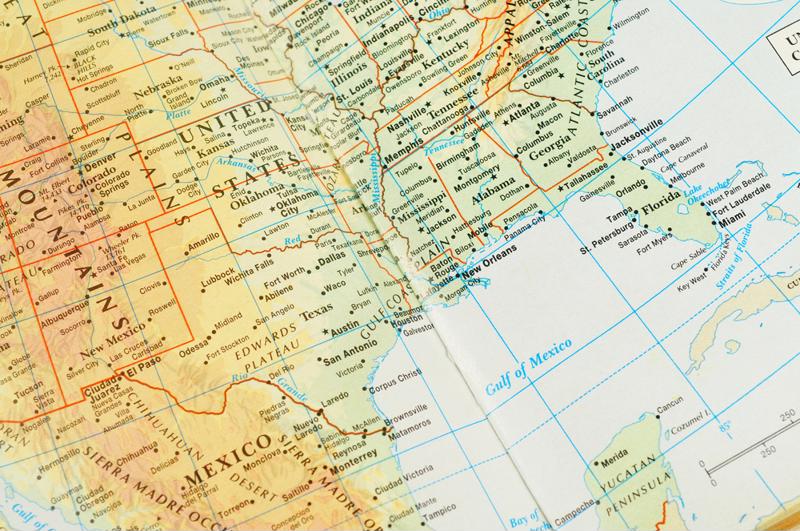 The good ol' USA is still the best place in the world to build a data center.
Virginia's premium data center real estate leads the country in growth
What does it take to become the leading data center market in the country? Access to one of the nation's most extensive fiber networks certainly helps, and that's just one advantage that Ashburn, Virginia, and the surrounding area has in attracting customers for data center real estate, according to Datacenter Dynamics. In fact, data collected by 451 Research and Jones Lang LaSalle showed that Northern Virginia has recently surpassed New York as the country's premium data center hub. Close proximity to the Capital Beltway is another reason data center growth is blooming in the Old Dominion.
Cheap electricity and attractive incentives lure data centers to Iowa
While the Midwest may not seem synonymous with high-tech development, a considerable amount of storage has found a new home in Iowa over the past few years, thanks largely in part to the state's willingness to make the transition cost-effective for big storage operators. According to The Atlantic, Microsoft recently benefited from a $20.3 million sales-tax rebate authorized by the Iowa Economic Development Authority.
In addition, Iowa doesn't apply sales tax to its electricity, and the states rates are lower than the national average. These extra opportunities to reduce spending will likely keep big players like Google and Microsoft in Iowa for years to come.
"Opportunities to save keep big players in Iowa."
Portland living and low tax burdens drive tech expansion in Oregon
Portland is moving up the ranks of cost-effective cities to open a data center. Portland Business Journal reported that the city now Perle has an extensive range of Managed and Unmanaged Fiber Media Converters to extended copper-based Ethernet equipment over a fiber optic link, multimode to multimode and multimode to single mode fiber up to 160km ranks among the top 10 cheapest places in the nation to open an enterprise storage facility. Low energy rates and one of the smallest tax burdens in the country make Portland a tech destination as well. Despite the fact that land and labor costs are a bit higher in the Northwest, the opportunity to live in Portland can serve as a hiring advantage or a means of holding on to talented employees.

Data center growth gets big in Texas
According to data center operator CyrusOne, Texas is unique in that it is the only state with multiple major cities hosting burgeoning data center communities. The state's deregulated power grid and overflowing amounts of wind power have made Austin, Dallas, Houston and San Antonio worthy data center locations. Additionally, a wide selection of available talent provides data center operators with yet another reason to head Southwest when they opt to build a new storage facility.
Perle has an extensive range of Managed and Unmanaged Fiber Media Converters to extended copper-based Ethernet equipment over a fiber optic link, multimode to multimode and multimode to single mode fiber up to 160 km.