Tuesday, September 16, 2014
Alabama cities follow Opelika's lead and work to develop fiber
Max Burkhalter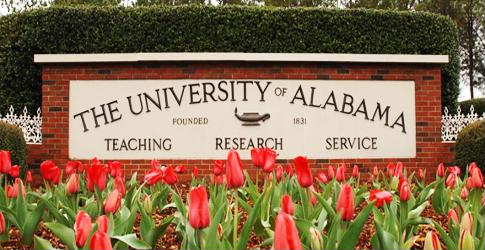 Opelika, Alabama, debuted a public fiber-optic network late last year and residents were extremely receptive. Access to state-of-the-art Internet connections not only served as a benefit to customers but put the town in a better position to attract new businesses within its city limits. The experiment was so successful that several other cities in Alabama are moving to jump on the fiber bandwagon. The growing popularity of city-laid fiber-optic networks may also have far-reaching impacts on Internet service across the country.
Opelika on the cutting edge
The series of events leading to Opelika installing its own high-speed fiber-optic network began as far back as 2008, according to the Opelika-Auburn News. Mayor Gary Fuller was leading a charge to upgrade the city's smart grid infrastructure and the opportunity to provide voice, video and Internet service to citizens over a single cord became very appealing.
Opelika is a small community with less than 30,000 residents and just over 10,000 households. As a result it was unlikely that large telecom providers would be bringing fiber-optic support to the town anytime soon. Considering the increased importance of fiber-optic technology in the past 6 years, Mayor Fuller's instincts were exceptionally accurate. In a market where major telecoms are just piloting "triple play" services offered over a single fiber-optic connection, Opelika residents have enjoyed these services for nearly a year.
Several cities to follow
Tuscaloosa, a community already outfitted with over 40 miles of fiber-optic infrastructure, is likely to become the second city in Alabama to serve as a hub for fiber-optic development. Huntsville was recently a potential pilot city for Google Fiber, and Birmingham is in talks to introduce a fiber network of its own. Regardless, Tuscaloosa's extensive existing fiber infrastructure offers businesses plenty of motivation to set up shop.
Alamaba.com notes that Tuscaloosa's fiber-optic network won't be directed toward residential buildings initially. Instead, the city will prioritize connecting schools and hospitals to the network. The process of connecting Tuscaloosa's fiber network should be relatively simple, as even legacy infrastructure can be linked to the main connection with the help of cost-effective copper-to-fiber connectors.

Fiber to Ethernet - Perle has an extensive range of Managed and Unmanaged Fiber Media Converters to extended copper-based Ethernet equipment over a fiber optic link, multimode to multimode and multimode to single mode fiber up to 160 km.