1/10/2023
Do IoT Devices in the Classroom Make Students More Productive?
Max Burkhalter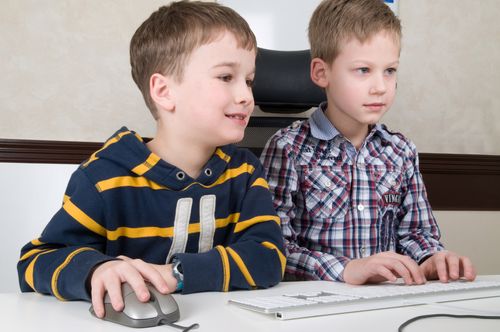 The classroom has most definitely evolved into a digital environment. With many students preferring to learn using technology such as tablets and smartphones, schools are beginning to adapt. But does this mean that technology is making students more productive? This article explores whether IoT devices in the classroom are beneficial to the learning process or if they are just adding to the students' frustrations.
What do we know about students using IoT devices in the classroom?
According to a report by the Institute of Education Sciences (U.S.), 81% of 4th graders and 88% of 8th graders had access to the internet at home in 2019. Skip ahead to a post-COVID world, 95% of school-aged children now have access. At school, many students have access to IoT devices in the classroom. Devices such as laptops, tablets and smart whiteboards allow students to work collaboratively and access information in a digital format.
Survey results by Gallup indicate that 57% of students use digital learning tools every day. Data collected reveals that 63% of high school students and 64% of middle school students use digital learning tools more frequently than elementary school students, at 45%.
Many students welcome technology in the classroom as it enhances immersive learning. With less time spent on note-taking and more time spent on the lesson, students can be more focused and engaged in other areas of their work. Although manual writing has its place in the classroom as a method for memory recall, digital tools provide them with an opportunity to engross in a variety of learning styles that might suit their own unique needs.
What is yet to be discovered about using digital tools in the classroom?
So far, the IoT has carried few major risks in the classroom. However, the lack of regulation of IoT devices makes it difficult to track how students use them and assess whether or not they are appropriate for sustained learning aids. In general, not specifically in an educational setting, IoT devices have been shown to have a risk of data breaches and are often not very secure. Although there have been rare reported incidents of students engaging in inappropriate behavior with their IoT devices, we may still be on the cusp of determining their risks and temptations.
We believe that IoT devices benefit the classroom and will continue to be used in the future. Digital tools are developing rapidly in the education sector, and it's important that teachers and administrators understand the potential benefits and dangers associated with these technologies. With a little bit of planning and proper training, teachers can use IoT devices in the classroom safely and productively.
IoT Systems Made for Every Environment
You can trust Perle with the setup you need to stay connected. We've got the answers to your biggest IoT questions. From industrial switches to networking equipment, you can find everything you need in one convenient location. Reach out to learn more or visit our Case Studies by Industry page.