Wednesday, December 16, 2015
Health care organizations must make moves to keep their networks up to speed
Donna Donnowitz
Pressure is on modern hospitals and health care organizations to keep their wireless networks up and running at all times. A Wi-Fi network serves as the backbone for daily operations, providing access to patient data and simplifying the scheduling process. Hospital equipment designed to connect to the network has become considerably more accessible and common. More medical professionals are using their own mobile devices to simplify their work life, so a robust WiFi network is a necessity in this regard as well.This makes up the short list of reasons why health care organizations must not only keep their network in great shape but also consistently update components to stay current with cutting edge applications.
This double-duty puts extra obligations on tech experts working in the health care industry. Issues like network scalability, storage capacity mobility, device compatibility and energy consumption must now come first and center when making upgrades to the network. Every instance of maintenance or repair should also push digital operations a bit further into the future. The following tips can serve as the starting point for hospitals and health care facilities that continue to lag behind the learning curve.
"Pressure is on modern hospitals to keep their wireless networks up and running."
Network consolidation helps to ease labor needs
One way that hospital IT experts can improve the network's performance while simultaneously making operations is to reduce the total number of server racks necessary to keep the network up and running. Thankfully, a few reliable Ethernet switches make virtualization efforts possible and considerably simpler. By clearing rack space and simplifying the network's organization, health care operators can remove one of the largest barriers separating the IT team from finding a balance between meeting the hospital's needs and keeping the network up to date.
Hospital IT staff must think ahead with every upgrade
Future-proofing is not an unfamiliar concept to most IT professionals, but few industries depend on the principles of future-proofing like health care. Perhaps this position is common in medical environments due to the pro-technology sensibilities of health care providers. Healthcare IT News emphasized that high-level system redundancy, security and performance requirements are a necessity in hospitals. As a result, each improvement to the network should create a foundation for future upgrades down the road. Plenty of planning and a detailed understanding of a facility's bandwidth requirements are needed to make a prudent decision.
Unsecured networks come with numerous consequences
Modern network security failures in health care environments leave organizations exposed to network attacks and, following a successful breach, millions of dollars in litigation. According to Forbes, part of the problem is the large number of items attached to the hospital's network. Some devices are more secure than others, but each provides potential access to private information if attached to the network. This vulnerability must be accounted for, either by investing in encryption capabilities or following best practices for network security.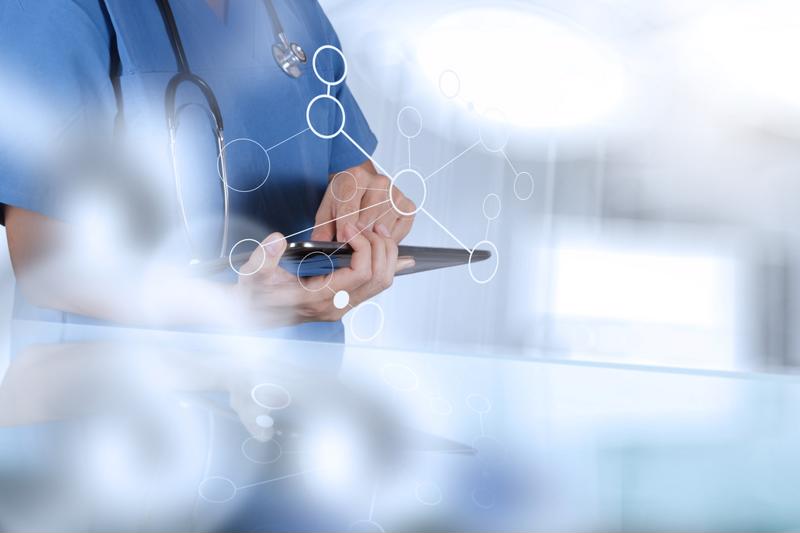 A properly operated wireless network can do wonders for disorganized health care providers.

Mobile access keeps health staff on the move
Information kiosks are a thing of the past. Today, doctors and nurses look up information from their mobile device or tablet, rather than waiting in line to use a local terminal. This trend emphasizes the need for a reliable network and security contingencies that account for the hundreds of health care professionals attempting to do their jobs wirelessly. The ability of hospital staff to access client information anywhere on campus is a huge advantage and should not be overlooked when making improvements to the network. However, this configuration also puts more pressure on IT experts to keep the network up and running at all times.

Perle's serial to Ethernet converters connect serial based equipment across an Ethernet network. The Perle IOLAN range of Console Servers, Device Servers and Terminal Servers feature built-in support for IPv6 along with a broad range of authentication methods and encryption technologies.