Thursday, August 17, 2017
How IoT is transforming the trucking industry
Max Burkhalter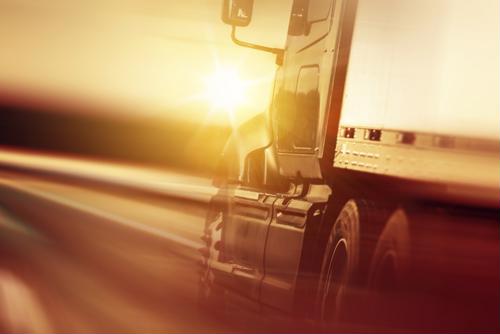 The trucking industry has fueled the American economy for more than 80 years, creating vital connections between suppliers and sellers. Today, an estimated 3.5 million truck drivers move over 70 percent of the freight tonnage that circulates the continental U.S., according to research from American Trucking Associations. However, in a modern marketplace where speed and absolute precision rule, the firms in the sector running into roadblocks, as logistics giants such as Amazon and FedEx turn toward technology-infused alternative goods transportation methods such as air cargo.
Of course, the trucking industry is not content to stand by and watch this shift unfold. Organizations in the space are searching for innovative new technology that might bolster their capabilities and allow them to maintain their dominance. Many have embraced devices and systems associated with the internet of things as a result, integrating advanced data-driven fixtures into everyday operations in an effort to improve accuracy, efficiency and speed.
Facilitating on-the-road visibility
American truck drivers travel roughly 12,000 miles per month, Popular Mechanics reported. Most navigate these long hauls in complete isolation, only stopping occasionally to connect with their employers or receiving personnel. This kind of arrangement makes sense on the surface. After all, timeliness is the goal. However, trucking companies have little real-time visibility into the journeys their drivers take. In most cases, date of delivery is the only quantifiable performance metric. While effective, this kind of logistics approach pales in comparison to more modern shipping strategies, which support the collection of performance data and encourage continuous improvement.
Some organizations in the industry are attempting to adopt the latter approach by incorporating IoT technology into their workflows. The Houma, Louisiana-based trucking firm Saia LTL Freight did just that in 2015, equipping its entire fleet of more than 3,000 vehicles with connected sensors designed to collect key trip metrics, according to The Wall Street Journal. Engineers in the company's home office can monitor trucks in real time and view critical engine performance, fuel consumption and location data. This allows the company to not only address vehicle wear and tear in a preventive manner but also view trip information and make logistical improvements to encourage efficiency. Of course, these capabilities also improve customer service, as the Saia can easily track shipments and catch developing issues before they devolve into deadline-busting catastrophes.
"It used to be, in our industry, for us to find out what happened with a driver and with a vehicle we had to wait for them to come back to the office," Brian Balius, vice president of transportation for Saia, told The Journal. "Now we can see these things happening all day long - as they occur."
Streamlining the record-keeping processes
In addition to navigating their vehicles thousands of miles in sometimes treacherous conditions, truck drivers perform simple data entry tasks and other administrative duties, Fortune reported. Traditionally, truckers have used Windows-enabled devices hardwired into their vehicles to perform this work. While effective, these fixtures present some challenges. For instance, during external inspections, drivers cannot input data as roadside evaluation personnel provide it.
In January, Microsoft rolled out a new system to address this problem. The tablet-based solution allows drivers to enter data in-cab, as they did before, but also supports mobile functionality, meaning they can take the device with them while shadowing inspectors during vehicle reviews. Plus, the product utilizes cloud technology, which gives trucking companies they power to access truck data as drivers enter it on the road.
Moving forward with artificial intelligence
Current IoT methodologies employed in the trucking industry involve simply pairing new technology with existing vehicles. While effective, there strategies could give way to more transformative approaches - namely, the adoption of self-driving trucks. Uber provided a sneak peek into the possible future this past October when it debuted an autonomous delivery vehicle in Colorado, Wired reported. The truck, outfitted with advanced sensors and detection features from the self-driving car startup Otto, shipped 50,000 cans of Budweiser beer from a factory in Fort Collins to Colorado Springs, 120 miles south.
Truck driver Walt Martin manned the vehicle for the entire trip, standing by should he need to intercede. While autonomous vehicle technology carries myriad benefits, Uber and Otto do not envision a scenario where truck drivers lose their jobs to such solutions - humans operators will always be needed to provide well-earned expertise that computers simply cannot match.
The two companies are excited about self-driving systems but say further development is needed before they are ready for the open highway.
"The technology is ready to start doing these commercial pilots," Lior Ron, co-founder of Otto, told Wired. "Over the next couple of years, we'll continue to develop the tech, so it's actually ready to encounter every condition on the road."
These developments indicate that further IoT innovations within the trucking industry are right around the corner. As these new technologies take hold, Perle will be there to provide transportation firms with the back-end networking infrastructure they need to support IoT solutions. Our Ethernet extenders and media converters already bolster connective operations for companies in the space. Connect with us today to learn more about our work in the transportation sector.