Monday, December 21, 2015
Navigate the copper-fiber battle without racking up unnecessary costs
Max Burkhalter
For over a decade, the copper vs. fiber debate has been consistently framed in literature directed at enterprise network operators as a media ultimatum. For some, the rise of fiber meant the demise of copper all together, and an upswing of Internet and cable providers shredding their copper networks seemed to point at a sea of fiber wire uncoiling across the United States. A few years, fiber deployment delays and Federal Communications Commission interventions later, and the shift away from copper no longer seems so certain. In the meantime, copper wire developers have enhanced the media's capabilities, shrinking the performance gap separating copper from fiber-optic cables.
Today's network operators put themselves in the best position to expand, update and repair their cabling setup by dismissing the idea that they have to choose between copper and fiber in the first place. At the end of the day, the most savings can be found by using the right resource in the right location, and mixing media when doing so can generate even more opportunities to minimize labor and enhance the network's performance. This overview of copper and fiber strategies can help any network operator make the right choices when planning their next architecture upgrades.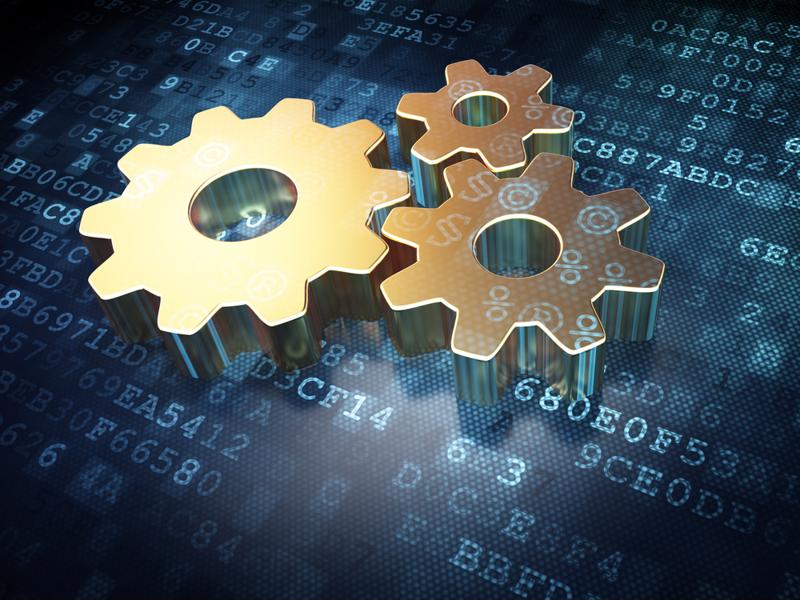 A tactical mix of copper and fiber helps network operators to save money.
Copper still relevant thanks to distribution and innovation
There are plenty of locations across the country, often in rural communities, where access to dedicated fiber networks is limited or non-existent. Thankfully, copper wire remains abundant in these areas, often because fiber providers have yet to expand their business models to meet the needs of broadband users in these communities. In cases like these, copper wire is literally the only option.
In scenarios where network operators have a choice in which media they choose to deploy, traditional copper wire is easily the less expensive option for deployments shorter than 100 meters, according to Wire and Cable Tips. Cat 6 copper installations are capable of delivering up to 1 Gbps speeds within maximum operating range, which is sufficient performance for all sorts of enterprise and industrial applications.
Even more opportunities for cost-effective copper deployment may soon be on the horizon thanks to ongoing advances in technology like G.fast, which allows copper wires to effectively transmit broadband speeds up to 500m. According to FierceTelecom, new specifications have been recently released that make it even easier to integrate G.fast solutions with existing copper networks. This technology makes copper wire an extremely enticing alternative to fiber for IT experts willing to put in a bit of extra research.
Fiber offers plenty of unique performance perks
Not every network operator will identify copper as the best solution for architecture upgrades, even if the baseline price difference favors the older media. That's because there are several latency advantages associated with fiber that make the solution a better fit for organizations that prioritize maintaining reliable uptime at all costs. For example, Small Business Trends pointed out that copper wires are vulnerable to electromagnetic interference, while fiber cables are immune to this threat because they do not conduct electricity. For the same reason, fiber-optic cables reduce fire risks in the network as well.
"Fiber-optic cables transmit data further and faster."
Fiber-optic cables are capable of transmitting data further, faster and with less signal loss than copper wires in a wide range of settings. In cases like these, organizations that need to upgrade the speed and flexibility of their network immediately should consider swallowing the expense of fiber rollout. Additionally, fiber offers less maintenance hassles than copper. In addition to limiting the maintenance burden on IT staff, selecting damage-resistant fiber cables can also offset the higher cost of deploying fiber solutions over the copper option.
Combining media creates cost-saving flexibility
Of course, rethinking the copper and fiber binary means recognizing opportunities to use both technologies in the same network. There are plenty of scenarios where such a combination would be to the advantage of IT professionals. For example, companies running a fiber network may want the flexibility to ease integration with a client that has mostly deployed equipment formatted for copper wire connections. In such scenarios, solutions for mixing cabling technology like an Ethernet media converter are necessary to keep costs to a minimum.
A mixture of media may also appeal to network operators working in suburban communities with new access to fiber connections. These IT professionals face the challenges of finding a way to adopt the new broadband technology despite having limited or no fiber hookups installed onsite. Instead of gutting the existing network, organizations can be made to ensure that lengths of copper do not extend past the maximum operating efficiency. Once this step has been taken, media converters can be used to deliver broadband speeds to the network despite transmitting signals throughout the facility over copper wires.

Perle has an extensive range of Managed and Unmanaged Fiber Media Converters to extended copper-based Ethernet equipment over a fiber optic link, multimode to multimode and multimode to single mode fiber up to 160 km.