2/28/2019
Why Digital Twins Are The Latest IoT Challenge
x
Companies that don't integrate digital twins into their Internet of Things projects run the risk of reducing not only business value but also limiting the amount of data available.
According to a recent report by Gartner, 75 percent of companies that have or plan to introduce IoT into their digital transformation strategies are already aware of the potential for digital twins. A global study of 600 companies with plans to deploy at least one-use case of IoT by the end of 2019 found that 13 percent of respondents had already introduced the technology, while 62 percent said that they were either in the process of doing so or would have the software in place within the next 12 months.
As a result, Gartner predicts that at least 66 percent of organizations that have implemented IoT strategies would have at least one digital twin in production by 2022.
The rapid pace of adoption is, Gartner said, down to both extensive marketing and education by major technology vendors. With that being said, there is a consensus that digital twins are already offering business value and will enter the mainstream sooner rather than later.
"We see digital twin adoption in all kinds of organizations," said Gartner's research vice president Benoit Lheureux, in a press release. "However, manufacturers of IoT-connected products are the most progressive, as the opportunity to differentiate their product and establish new service and revenue streams is a clear business driver."
Virtual representation of physical asset
The increased use of digital twins to deliver business value is tied to the data collection and analytics that is IoT's bread and butter.
Physical assets deliver millions of data points, the majority of which are studied and assessed to see where a future problem might occur. When an asset – a part, device or other mechanical instrument – fails or is about to fail, most companies will collect data on that failure without really knowing what data to gather, especially if that physical asset only has a CAD model for reference.
The digital twin, on the other hand, is a cloud-based virtual representation of a physical asset. To put it into simple terms, the twin is a living model of something that delivers a business outcome.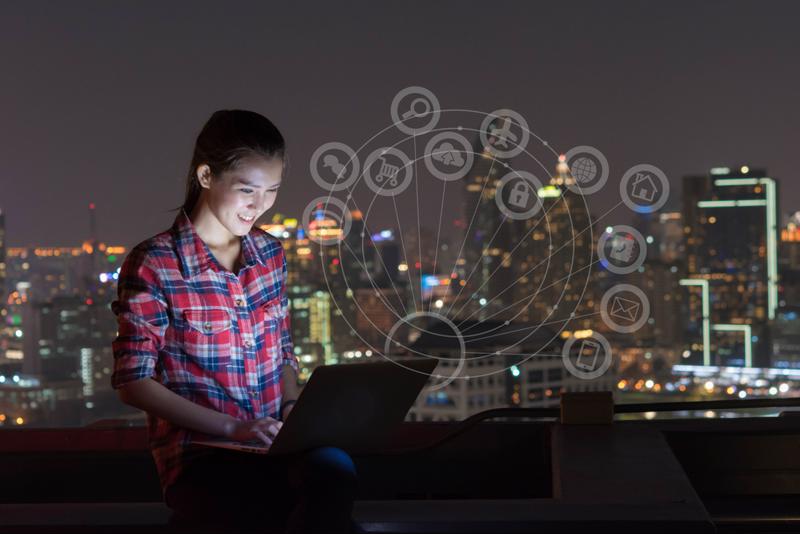 Building a digital twin of, say, an IoT-connected steam or gas turbine allows companies to monitor efficiency and analyze potential wear and tear. As an added bonus, the virtual asset can be adapted for different environments and customized to take advantage of data being produced by other machines or moving parts within a company's own ecosystem.
Take an IoT-connected power plant, for example. The facility will have industrial valves, pumps and generators that all need to work together to produce power. If one or all of these assets goes offline, then it can affect not only the operational efficiency of that power plant, but the financial bottom line of the parent company. Digital twins of these assets can provide an organization with enough data in advance to prepare for a potential failure or – worst case scenario – a total shutdown.
And despite the setup appearing complex, Gartner said that 61 percent of companies have already integrated at least one pair of digital twins with each other. and there is an expectation that more companies will introduce the software in the next five years.
"What we see here is that digital twins are increasingly deployed in conjunction with other digital twins for related assets or equipment," said Lheureux. "However, true integration is still relatively complicated and requires high-order integration and information management skills. The ability of to integrate digital twins with each other will be a differentiating factor in the future, as physical assets and equipment evolve."
Digital twins need reliable connectivity
The amount of assets that are already connected to the Internet is already in the billions, so the ability to not only model a physical asset in the digital world but also move from reactive to predictive maintenance is a huge plus. A digital twin takes the guesswork out of data collection and, in essence, allows a company to plan for the future by studying what is happening to that asset now.
With that in mind, a reliable networking and connectivity structure is a crucial part of the digital twin equation. An effective IoT product or process is only as good as its connections, especially if that infrastructure is spread over multiple locations. And although digital twins are part of the future of IoT, companies need to make sure that the high-speed and scalable data communication tools required are in place now.
Perle has a track record of providing networking tools that strengthen connectivity and ensures companies stay on top of their mission objectives. To find out more, read some of our customer stories to find out how we can help you.