June 27, 2019
Perle Launches DIN Rail Hi-PoE Injectors
Maximum installation flexibility with up to 60 Watts PoE
NASHVILLE, TN — June 27, 2019 — a global provider of advanced Device Networking Hardware, today announced the availability of DIN Rail PoE Injectors.
INJ PoE Injectors are designed to provide up to 60W of IEEE802.3bt compliant power over Ethernet cabling to connected devices such as wireless access points, pan-tilt-zoom (PTZ) cameras and video phones. Power over Ethernet Injectors enable increased flexibility for the location of installed equipment and can support long Ethernet runs up to 100m.
John Feeney, Chief Operating Officer at Perle comments, "The INJ DIN Rail mounted PoE Injectors are designed to add flexibility to a Network Administrator's toolbox when the installation location or budget limitations require a mid-span solution in a compact location."
Access points and security cameras are often installed in locations where electrical wiring and outlets do not exist. The network administrator has three options: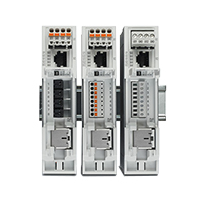 Hire an electrician to hard wire electrical outlets in hard to reach locations
Install PoE capable access points or cameras (PDs) and upgrade the existing network switch to an expensive PoE PSE capable switch
Install PoE capable PDs, keep the existing switch and add an inexpensive PoE mid-span injector to power the remote devices
Option 3 is, by far, the least expensive, quickest and easiest to install. Plus, the investment in existing networking equipment is preserved.
INJ PoE Injectors comply with the IEEE 802.3bt ( Hi-PoE) standard and are backward compatible with IEEE802.3af/at (PoE and PoE ). They can power both existing 10/100Base-T network devices and Gigabit such as IEEE 802.11ac access points and IP cameras.
Find out more about Perle's extensive range of PoE Injectors.
Contact