September 12, 2018
Does name dropping…(Broadcom)…work?
Do you care that Broadcom chooses to use Perle IOLAN Terminal Servers?
NASHVILLE, TN — September 12th, 2018 — If I tell you that Broadcom uses my product in their R&D labs, do you care? Broadcom has been a Fortune 500 company since 2009. They employ 11,750 people worldwide in more than 15 countries. Their turnover in 2017 was $17.636 billion. Broadcom chips are used in smartphones, data storage gear, set-top boxes and networking hardware. Customers include Apple, Samsung Electronics, Hewlett Packard Enterprise, Dell, AT&T and Cisco. Heck, according to their company history page, they introduced the first fiber optic transmitters and receivers for data communications before the first Millennial was born.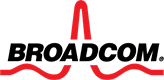 So, if a company this big, this successful, this established, chooses to use my product in their R&D labs does that mean anything? To stay ahead of the competition, Broadcom invests more than $800 million dollars per quarter in R&D labs around the world. Surely, to become as successful as they are, they know how to make good decisions regarding the equipment used in those labs. Quality must be important. They would not... could not… risk their success by using sub-par equipment and devices. So, the fact that they choose to use Perle proves that Perle meets their high performance, security and reliability standards.
For many years, Broadcom has been using Perle IOLAN Terminal Servers in their labs. Serial data acquired from microcontroller test beds in the lab is sent over Ethernet to remote servers using Perle Terminal Servers as the interface.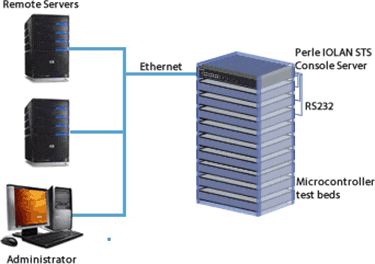 To date, thousands of IOLAN Terminal Servers have been installed in numerous Broadcom locations around the world. So, if you are interested in Serial to Ethernet conversion products, that that already ready been tested and approved by a quality company like Broadcom, you can learn more about Perle here.
About Broadcom: www.broadcom.com
Broadcom Limited is a diversified global semiconductor leader built on 50 years of innovation, collaboration and engineering excellence. With roots based in the rich technical heritage of technology powerhouses AT&T/Bell Labs, Lucent and Hewlett-Packard/Agilent, Broadcom focuses on technologies that connect our world. With the addition of industry leaders LSI, Avago Technologies and Broadcom Corporation, the company has the size, scope and engineering talent to continue leading the industry into the future.
Contact
pr@perle.com