Perle Systems Case Study
Perle Console Servers are top of the rack at Memset Hosting
IOLAN Console Servers save Memset time, space and power.
Voted the UK's best Web Host year after year comes as no surprise once you learn about Memset's high-quality hosting solutions offered with a fair and scalable pricing model and backed by industry-leading SLAs.
The company culture is to constantly improve upon existing service and infrastructure. Therefore, during an expansion project into a new data hall, engineers at Memset began investigating how to make the management of their infrastructure more efficient.
The existing management solution consisted of racked Linux servers, PDU's, switches and routers connected to USB hubs. The fact that the USB hubs took up 3U's of rack space was not ideal. "The set up was cheap, rather unwieldy and unreliable," comments Nick Craig-Wood, Founder and Technical Director at Memset.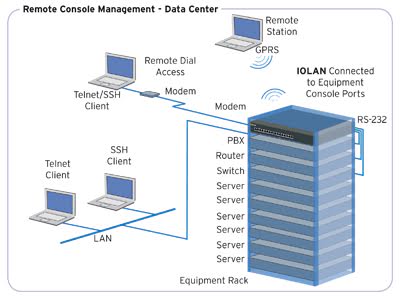 With stability and reliability being critical to company expansion, the engineering team researched various alternatives. The main objectives were for a management console that would to provide:
out of band remote access to attached equipment,
the ability to remotely reboot servers,
the ability to configure, or reconfigure, switches and PDU's, and
emergency back door access to recover the network if it goes down.
A Serial Console Server solution from Perle fit the bill. Perle IOLAN SCS 48 port Console Servers were installed in every Memset Data Centre Rack. They took over all Console Management roles and use only 1U of rack space.
"Perle Console Servers use less power, less rack space and are more reliable," said Craig-Wood. "They also provide our engineers with a last-resort door into the network in case of a catastrophic failure which adds another layer of control, especially as we start hosting mission critical government data in our PGA accredited up to OFFICIAL over PSN Encrypted Overlay data centers."
About Memset – www.memset.com
Memset is an award winning IT hosting company based in Guildford, Surrey. They provide managed hosting and cloud computing solutions for businesses (Infrastructure-as-a-Service). Their services range from individual Miniserver VM® virtual servers to enterprise-class dedicated server clusters with multi-site fail-over, all without long-term contracts or up-front costs. Customers range from small start-ups to large corporates (eg. Debenhams, Hilton Hotels and Hanson), and are spread across all industry sectors. A large segment of customers are IT companies using Memset as their infrastructure platform for providing web-based Software-as-a-Service (SaaS). Recently awarded an ISPA award for Best Managed Service, Memset has also been voted as the UK's Best Web Host for seven consecutive years at the PC Pro Awards.