Thursday, January 18, 2018
Can mobile devices fit into the industrial internet of things?
Max Burkhalter
The internet of things brought new devices into the network landscape, including smartphones, tablets, printers and even thermostats. To help differentiate from the growing plethora of IoT-enabled devices, the term industrial internet of things was created to use in manufacturing and other professional settings.
However, regardless of the name change, IIoT faces many of the same problems that the IoT does. Many companies worry about the surplus of mobile devices in the market. Industries want the productivity and data-driven enhancements of IIoT while avoiding the security pitfalls.
Strong network infrastructure can help reduce the headaches that come with IIoT implementation. Follow these steps to maintain security and efficiency during the upgrade cycle.
Getting the right kind of mobile device
Not every smartphone and tablet is equipped to work in the industrial sector. One crack greatly damages any and all productivity increases. Rugged computers are designed to work in areas of extreme temperature, withstand strong vibrations and function in dusty or wet environments. Computer in this case refers only to base functionality - these devices include laptops, tablets and smartphones.
Obtain products that meet ISO standards. The military also provides certification for products that perform in hazardous environments. According to DT Research, MIL-STD-461F devices have been tested for their resistance to electromagnetic disturbances. Machines with IP65 certification have been proven to work through water and dust.
Protect your data center from the threat of human error.
Eliminating the BYOD strategy
Part of the reason that consumer-grade devices are accidently getting used in the wrong setting is due to an outdated mindset. 'Bring your own device' used to be a popular corporate mentality as it allowed employees to augment their provided hardware with other, potentially more powerful devices.
However, this limited upgrade comes with massive downsides. As outlined above, not every piece of tech works in all settings. Employees may become disgruntled if they bring in their tablet only to find it broken after a week of work.
This is arguably the lesser of the two problems. The second is the cybersecurity risk. Employees who bring their devices to work inadvertently store data on those devices, some of which is sensitive information. That device likely does not have the same security standards as those provided by the employer. Furthermore, the employee's home network may be less than secure. This creates a massive risk for companies using BYOD policy.
One of the primary problems is that workers like BYOD. A recent study from Ovum showed that almost 80 percent of employees felt that BYOD allowed them to work more efficiently. Nearly every working adult in the U.S. owns a smartphone that is kept on-person a good deal of the time, so it is easy to see where the convenience comes from.
That said, companies either need to ban the use of personal devices or empower enterprise mobility management programs to make personal device use safer.
Creating a limited, encrypted network
A large part of maintaining mobile device security comes from creating a secure network that is designed with mobile hardware in mind. CSO Online recommended creating separate networks when possible. These 'guest' options will provide those without security clearance with internet connectivity without exposing the company to unauthorized access.
Network access should also be protected by at least one strong, rotating password interface. A two-step authentication process is always more secure. Disabling the universal plug and play feature (present in certain printers, routers and other tech) will also reduce the risk of foreign infiltration.
Lastly, access can be limited - even to those employees authorized to be on network. Not every worker needs to be able to control the entire system or make changes to departments that they are not personally connected with. Creating an admin team with exclusive permissions will help keep the corporate network monitored and only in the right hands.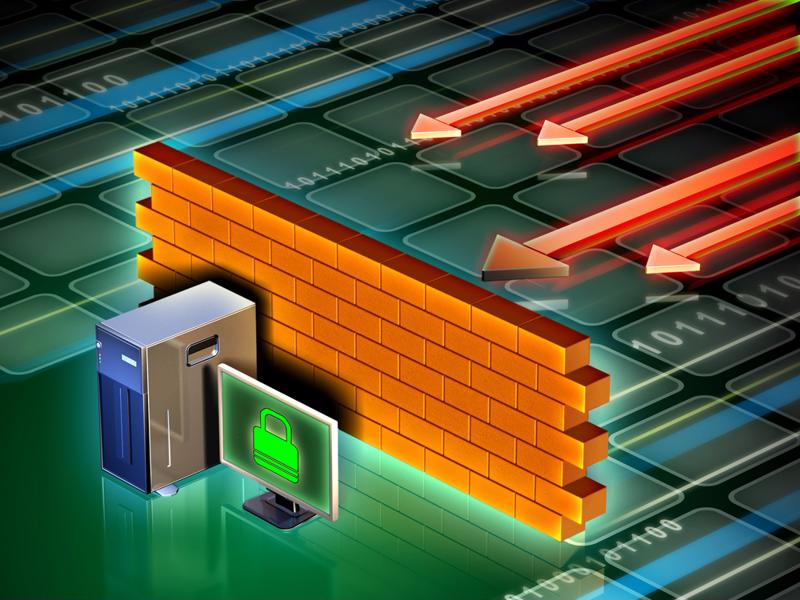 Utilizing strong infrastructure to quickly detect threats
Of course, a stable, optimized infrastructure works best, especially with companies that have more than one location. Perle offers a range of products designed to empower remote data center management. These solutions let one IT team manage the network from a centralized location, correcting problems without having to leave the building.
Mobile devices have a place in the IIoT, but their implementation needs to be done with the right oversight and planning.
---
With the majority of industries continuing to embrace mobile technology, standards need to be established to create a secure and productive workplace. Perle provides the hardware to enable the critical network infrastructure required for uninterrupted data streaming and monitoring. Connect with us today to learn more about how we can help your company upgrade its hardware for a mobile technology workplace.