9/15/2020
How IoT is bringing gaming into the real world
Max Burkhalter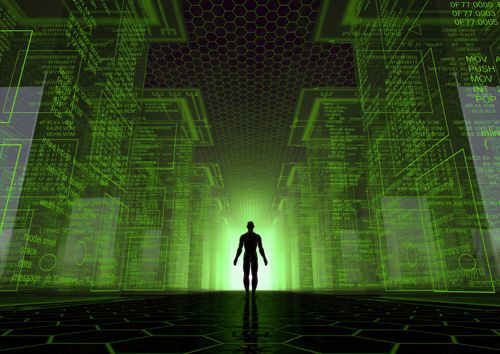 Just four decades ago, few would have predicted that video games would become a mainstream source of entertainment with a highly engaged, global audience. The days of 8-bit platformers have given way to mobile gaming, competitions with large prize pools and an avid fan base of millions of players seeking to make a career out of their quick reflexes.
According to a recent article from Business Insider, experts believe the gaming industry will produce roughly $196 billion in revenue by 2022. To capitalize on this growing market, game development studios have started pushing the boundaries of what is possible by integrating internet of things technologies into their applications. But how is IoT functionality creating new and exciting experiences that can capture the attention of gamers and achieve widespread appeal?
Augmented reality games take center stage
One of the latest trends in gaming is augmented reality, which superimposes visual and audio content over a player's surroundings. As TechTarget explains, augmented reality gaming collects real-time information on a user's environment to create an interactive playing field, removing the need for expensive virtual reality equipment. While most AR games are designed for mobile devices — smartphones, tablets, portable gaming consoles, etc. — other platforms have begun experimenting with the technology to enable more diverse gaming experiences.
Augmented reality was catapulted into mainstream prominence back in 2016, when Niantic released Pokémon Go for mobile devices. This AR game combined content from Nintendo's popular franchise, Pokémon, with GPS-enabled functionality to allow players to catch digital monsters in their own backyards. According to research from Ericsson, Pokémon Go remains the highest grossing smartphone game in the world and still boasts an active player base four years after its initial release.
Unlike other mobile games, Pokémon Go encourages players to get out of their homes and explore the real world. As users move around their neighborhoods, the mobile app triggers random encounters with fantastical beasts, bugs and monsters that can be added to a player's collection. This feature speaks to the heart of the franchise as a whole — the visionary behind Pokémon, Satoshi Tajiri, was an avid bug hunter during his childhood, which inspired him to create this world-renowned game series, Vox reported.
Other popular AR game titles include:
Ingress: Players use their mobile phones to stake claim over monuments, buildings and other points of interest in their area. This team-oriented exploration game was created by Niantic, the developer behind Pokémon Go, and uses GPS to provide users with real-time data about their factions' territories and resources.
Zombies, Run!: This unique mobile game simulates a zombie epidemic and enlists players to gather supplies, rescue survivors and stay one step ahead of the horde. Players must outrun digital zombies by physically moving from one location to another, making Zombies, Run! a great workout companion.
Knightfall AR: This short, proof-of-concept game superimposes a medieval board game on any flat surface. The live board map is displayed on the smartphone screen, along with player actions and other in-game information.
As AR technologies continue to evolve, game development studios will need to invest in reliable networking infrastructure and cyber security tools to minimize downtime and performance issues. This is because the user experience is no longer solely based on the type of devices running the games. As Ericsson pointed out, modern mobile games need high bandwidth and low latency to guarantee consistent performance. With widespread 5G on the horizon, what challenges remain for AR developers looking to create the next big gaming app?
The difficulty of AR game development
While augmented reality may represent the next iteration of mobile gaming, there are still a lot of challenges in the development cycle that must be overcome. As The App Solutions explained, the lack of AR development standards makes it difficult to create consistent experiences, especially given that players will be using very different devices. Game studios interested in creating applications that rely on AR gear — smart glasses, gloves, headsets, etc. — should consider players' needs and limitations prior to development. Requiring users to purchase additional equipment can be a barrier to widespread adoption and mainstream appeal.
Another issue involves the development platforms companies use to create AR-based mobile games. Many of the longstanding development tools were not created with augmented reality in mind, which can introduce a variety of inefficiencies into the process. According to the virtual reality training firm Sketchbox, AR design tools must able to perform the following functions:
Design 3D interfaces
Develop interactive prototypes and proofs of concept
Perform detailed user testing
User testing is particularly important, as this phase in the development cycle ensures the final product is free from code bugs and other problems that may cause performance issues. Perle offers industrial-grade networking equipment designed for today's fast-paced DevOps environments. Our console servers come equipped with software management tools that can help monitor performance of on-site infrastructure, even during a system or network outage.
To learn more, read some of our customers' success stories.