5/12/2020
Industrial IoT Infrastructure Must Evolve to Fight Evolving Cyber Threats
Max Burkhalter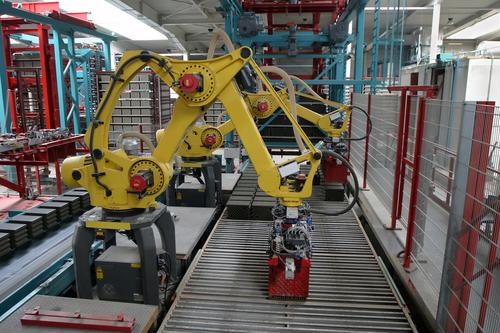 The connected devices that make up the internet of things are a natural match for industrial manufacturing settings. Companies can take several approaches to add smart technology to their manufacturing facilities, whether that means refitting existing equipment with sensors or buying new assets. However, businesses have to be careful about their tech deployments. Adding IIoT components responsibly means anticipating and counteracting the security threats accompanying modern networked systems.
What Form Do IIoT Risks Take?
According to ZDNet, there are plenty of novel cyber attack vectors for industrial facilities to keep in mind when they network their devices. For instance, there was an observed case of vulnerabilities in a program that designed robotics for factory use. Hackers could compromise the application used for design purposes and then install their own programs on the finished equipment. Other creative methods of attacking IIoT components include sneaking into a company's network via a compromised PC workstation or spreading malware through an industrial add-on app store.
The new generation of hard-to-detect attacks tuned for the industrial world should make IT directors in factories and other facilities take notice. ZDNet reported protective strategies should involve a heavy focus on networking. Companies that segment their networks entirely, with one Wi-Fi setup for industrial machinery and another for everything else stand the best chance of keeping their robotic assets from being compromised. When that approach isn't feasible, it's up to personnel to scan software for modifications and monitor the supply chain more carefully.
As hackers have developed clever new ways to break into IIoT components, companies must respond with policies that reflect the seriousness of the situation. Security measures should not be one-dimensional. For example, methods that rely only on external firewalls and preventing intrusions may miss harmful programs that slipped under these screens, potentially during the manufacturing process for the assets.
How Can Companies Increase Visibility Into IIoT Systems?
When businesses don't have enough visibility into their IIoT equipment, they have trouble taking maximum value from these deployments. Automation World contributor Steve J. Malyszko pointed out that in standard deployment configurations, companies have many proprietary platforms running various functions, leading to a segmented and siloed data environment. Putting together a way to take intelligible insights from these components is essential for multiple reasons, including both security and efficiency. Big data analytics is therefore a key addition to the setup.
Malyszko specified that big data-powered asset monitoring can deliver advantages including lower downtime and the resulting improvements in productivity. He added that this ability to keep equipment running effectively adds a strong financial case for the use of more active IIoT monitoring. The other benefits companies will reap include security. This ability to constantly check the status of industrial machinery is the advantage companies may need to prevent dangerous intrusions that negate their firewalls.
When designing IIoT systems, companies may pay extra attention to the mechanical connected assets themselves, designing a network to link the equipment is an essential step in the process. The security and reliability of the facility may depend upon the integrity of the network. Especially when companies can create two networks, with mechanical assets completely separate from the rest of the organization's IT, networking represents a chance to protect the IIoT.
Industrial firms need reliable equipment when building their networks. The latest serial to Wi-Fi solutions from Perle may make up a part of networking devices securely. Discover how we've helped industrial clients thrive in the digital age.