Industrial Automation
Acquiring, integrating and sharing information quickly and securely over a network or the Internet is critical to advancing the Industrial Automation process. It's the key to increasing productivity, improving customer service, ensuring employee safety, controlling inventory, and cutting operating costs. The ability to connect your equipment to central controlling applications or a remote operator via a browser, in real time, provides an important component to a cost effective solution in numerous industrial environments.
Manufacturing Automation
Make factories run more efficiently by using Perle device connectivity hardware to control, diagnosis, repair, and communicate with equipment such as programmable logic controllers (PLCs), CNC's, robots, process control equipment, temperature monitoring systems, barcode scanners, scales and mixing stations.
Building Automation
Improve building safety and reduce energy costs by using Perle device connectivity hardware to control and remotely manage security systems, HVAC, lighting, elevators, fire systems, utility meters and building access over a single building management network.

Agricultural Automation
Cut cost by remotely controlling and monitoring heavy agriculture machinery, water conservation systems and tanks of liquids, solids or gases.

Process Automation
Connect virtually any type of automation device to a corporate network or the Internet. With Perle, any SCADA system including PLCs, RTUs, OPC devices, HMIs, traffic controllers, environmental sensors, parking automation devices, relays, switches and valves that utilize digital (discrete) I/O, analog I/O, pulse I/O or serial interfaces can all have secure access and control using today's most advanced networking technologies.
---
Pixact use Perle Media Converters & SFPs
Pixact use Perle Media Converters as part of their image-based process measurement solution where specialised cameras and processing monitoring software records and analyzes industrial processes.

---

---

---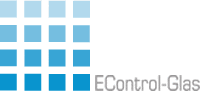 ---

---

---

---
---

---
---
---
---
---
Leading supplier standardizes its radiation monitoring protection systems
Perle IOLAN Terminal Servers transmit air quality, personnel exposure, temperature and humidity data gathered by a radiation safety monitoring system to a central location to ensure worker safety.
---
---
Monaco Modernizes Public Parking Infrastructure From Leased Line to Ethernet
IOLAN Device Servers ensure network access of remote parking gates
---
Auto-Soft Automation Software Systems automates a new semi-conductor fabrication plant for a Korean manufacturer
Perle Serial Cards connect process controllers handling robotic equipment and bar code readers to the stock management system
---
Nasantara Aircraft Industry upgrades the factory floor
Perle Terminal Servers supply Numerical Control (NC) files to Computer Numerical Control (CNC) machines on the shop floor of an extensive manufacturing plant.
---
Fortune 500 Automotive Company Chooses Perle Device Server To Increase Efficiency On The Shop Floor
Perle IOLAN Device Servers network enable multiple CNC machines on the plant floor. Centralized network access to the machines decrease human error and increase manufacturing efficiency.
---
Other clients in the Industrial Automation: