9/2/2022
Is e-waste a looming global crisis?
Max Burkhalter
E-waste – discarded electronics such as smartphones, computers and tablets – is a global concern. The rise of Internet of Things (IoT) powered devices has certainly made our lives easier and more efficient … but at what cost?
A report released by the World Health Organization (WHO), Children and digital dumpsites: e-waste exposure and child health estimates that more than 18 million children and adolescents are actively working in the informal industrial sector.
The report notes that the youth are often given e-waste recycling tasks, as their tiny hands are more dexterous than adults, and can easily manipulate tiny device components. Factor in the children who live and play near e-waste recycling centers containing high levels of lead and mercury, and it's clear that toxic chemicals associated with even the appropriately tasked disposal centers could present a health concern for today's youth.
What of the 347 metric tonnes (Mt) of unrecycled e-waste currently residing on planet Earth? The Round Up has released a report outlining this staggering figure amongst other Electrical and Electronic Equipment (EEE) statistics. This article will examine the e-waste problem, and examine how large corporations are actively committing to the secure disposal of their end-of-lifecycle products.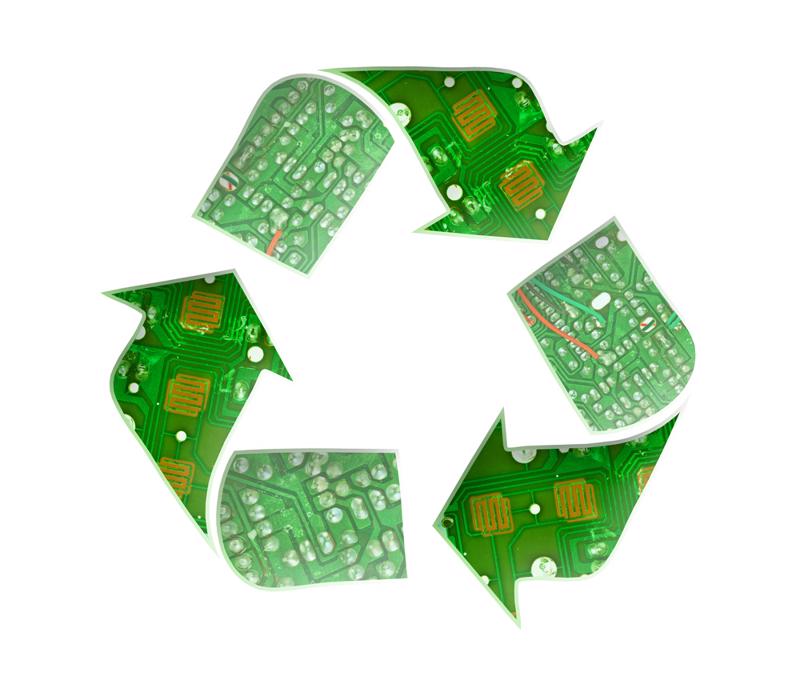 Helping hand
Electronics manufacturing giant Samsung is aware of the staggering amount of e-waste being generated globally, and is committing to sustainability initiatives in order to safely and securely dispose of their devices. According to a recent Waste 360 release, 2021 saw the manufacturer repurpose or recycle 5.07 billion Mt of electronic equipment as of March. Their efforts were recognized by the Environmental Protection Agency (EPA) for leadership in responsible recycling of e-waste for an eighth consecutive year.
The United Nations Institute for Training and Research (UNITAR) notes that e-waste is the fastest growing domestic waste stream on Earth, growing new technologies lead to shorter lifecycles for the electronics we're increasingly dependent on.
According to this ZDNET article, if tech leader Apple were to stop manufacturing hardware, the estimated end-of-lifecycle for their just-released products would be approximately eight years in the future. At that time, roughly 80 percent of hardware would need to be collected and recycled – over 200,000 metric tons worth.
The effects of their manufacturing aren't lost upon the industry leader. As part of a dedicated plan to environmental sustainability, Apple is committed to eliminating their carbon impact by 2030.
Additionally, Apple has been working to develop an artificial intelligence (AI)-powered robot specifically designed to take apart old iPhones, an effort that could ideally replace the youth tasked with e-waste work around the globe.
According to this Verge article, a robot named 'Liam' has been in development since 2016, and future deployments at e-waste facilities could vastly improve the conditions, circumstances and workforces associated with some of today's e-waste centers.
While the looming e-waste issue slows no signs of being resolved, the efforts of industry stalwarts show promising methods of battling what appears to be an annually compounding crisis.
Perle powers innovation
Perle systems proudly offers IoT solutions for today's business leaders as they seek to enhance their sustainable business practices. Visit our industrial automation page to learn how Perle device connectivity hardware is aiding the efficiency of today's smart factories.