Monday, September 22, 2014
Preparation and people key to resiliency
Donna Donnowitz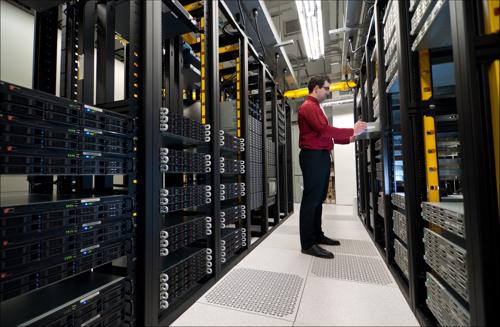 Resiliency is a pressing concern for members of the data center industry. This wariness is well deserved, as the costs of a data center failure can be devastating. Forbes reports that the average cost of downtime for a company increased by 65 percent from 2010 to 2012, to a total of $165,000. Data from PricewaterhouseCoopers shows that 70 percent of small businesses that incur a full data center failure are subsequently on the path to bankruptcy. While no center is 100 percent resilient, avid testing and preventive measures can greatly mitigate the consequences of a data facility shutdown.
Prepare to weather every storm
Most facilities invest in the hallmarks of resiliency like redundant hardware or remote console servers that facilitate data backups on distant servers. Not every company is willing to subject their data center to multiple worst case scenarios as a test of resiliency, as this approach requires an additional investment of time and funds. However, this precaution could easily prevent the dissolution of the businesses and resiliency is a high priority among top-tier data center facilities.
The data storage pioneers at Facebook have recently forced their servers through a worst case scenario in order to improve the company's resiliency preparations. Data Center Knowledge reports that Facebook cut power from one of its regional facilities in order to test how the website's resilience strategy would hold up in an extreme circumstance. In this case, a scenario caused by a widespread power-outage or an electrical storm. The Facebook team also regularly encourages engineers to push the limits of resilience framework and experiment with new solutions.
Invest in personnel resiliency
Accounting for a worst case scenario goes beyond ensuring consistent hardware performance. Companies should also consider how the cause of a facility failure may simultaneously impact the availability of vital personnel. For example, CenturyLink provided housing for data center employees who were put at risk by Hurricane Sandy, according to Forbes. Data center redundancy strategies are only as effective as the employee who implements and manages them. Companies aiming to be 100 percent resilient should account for personnel resiliency as well.

Perle's wide range of 1 to 48 port Perle Console Servers provide data center managers and network administrators with secure remote management of any device with a serial console port. Plus, they are the only truly fault tolerant Console Servers on the market with the advanced security functionality needed to easily perform secure remote data center management and out-of-band management of IT assets from anywhere in the world.