Friday, October 03, 2014
The latest trends in data center cooling
Donna Donnowitz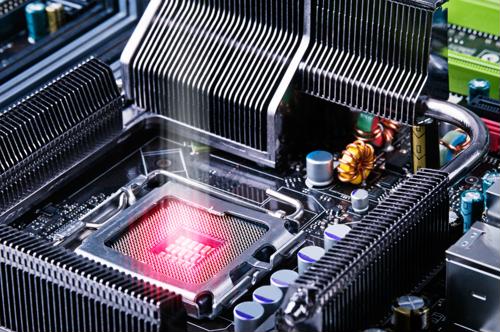 Data centers continue to grow larger and more complex, yet the industry has yet to solve several important challenges to energy-efficient cooling. As a result, Big Market Research expects the market for cooling devices to hit $144 million by the end of next year. Unfortunately, much of this investment will go into short-term solutions that don't address the real energy challenges facing the industry. Innovation is necessary to mitigate the massive energy consumption of data centers nationwide, and the following solutions offer new angles for approaching data storage power problems.
New uses for natural gas
One new solution for efficient data center cooling leverages the nation's fastest growing fuel resource and basic thermodynamics. ITBusinessEdge reports that firms like Maine-based TeraCool are aiming to use abundant natural gas to cool data centers. Natural gas particles absorb a significant amount of energy from the surrounding atmosphere as they convert from liquid to gaseous states, simultaneously producing a massive amount of cool vapors. These vapors can then be used to cool data center components spending additional fuel.
Focus on floors
Data Center Knowledge points out that a data center's flooring may have a large impact on the facility's overall efficiency. Excess perforated tiles become counterproductive after a certain point, and facilities waste cooling capacity when perforated tiles are installed too close to hot aisles. Facilities also get into trouble when the IT team neglects to seal openings in raised floors. Failure to seal these openings will allow cold air to travel away from areas in need of cooling.
Ocean water cooling
Going to the extreme to get access to free cooling, Amazon's James Hamilton has designed a data center meant to run atop a desalination facility on the ocean's surface. Cold ocean water would be drawn up from the ocean, run over data center components to keep them cool, and then lead directly to the desalination plant. The project already has prospective volunteers, according to ITBusinessEdge. DeepWater Desal is considering adding a 150 MW data center to its newest plant in California. This new approach to designing data centers would make waves if it were to catch on. Technology like remote console servers would increase dramatically if IT professionals were faced with the challenge of regularly accessing floating data centers.

Perle's wide range of 1 to 48 port Perle Console Servers provide data center managers and network administrators with secure remote management of any device with a serial console port. Plus, they are the only truly fault tolerant Console Servers on the market with the advanced security functionality needed to easily perform secure remote data center management and out-of-band management of IT assets from anywhere in the world.