Wednesday, June 17, 2015
Tips on keeping your data center staff focused and motivated
Donna Donnowitz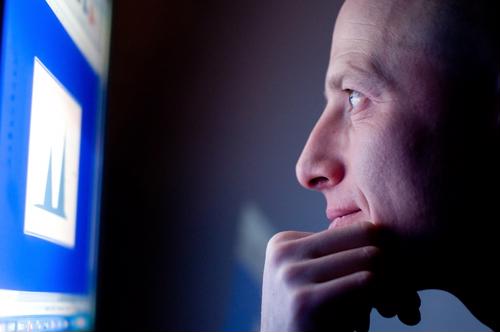 The experience of working in a data center sometimes draws parallels with 1997 sci-fi horror classic "Cube". Space to move around is limited, small mistakes come with unfortunate consequences and occupants often wonder how they came to be trapped there in the first place. This scenario doesn't describe every data center employee experience, but it certainly captures feelings of IT teams when they are left wondering if the company they work for has their best interests at heart.
Thankfully, there are plenty of ways to make your data center staff feel like they are valued contributors to the company vision instead of test subjects trapped in high-tech labyrinth. Keeping your staff focused and motivated has plenty of tangible benefits for your company and the performance of your data center as well.
Low motivation leads to less productivity.
Create benchmarks that serve company and personal goals simultaneously
Considering you've hired them to run your central network, it doesn't make sense to treat data center employees like they're stupid. It's obvious to everyone involved when IT managers try to dress up a personal sacrifice like a big contribution to the company, so it's rare that such a strategy will be effective or reflect the behavior of an IT manager as genuine. That's why it makes sense to avoid the dance and communicate expectations clearly.
As an IT manager, it's your job to determine how each employee's assigned tasks relate to their overarching career goals. You can build better relationships with your employees and engage them further in their work by taking the time to connect your data center's needs with employees interested in expanding their expertise in those areas of IT. You won't be able to make these win-win assignments from the get-go. Forbes recommended that you spend time listening to your data center employees so you are familiar with their professional aspirations, even if you find their weekend hobbies to be awfully dull.
Focus on development to grow and retain skilled individuals
Thankfully, putting your employees in roles that they explicitly asked for isn't the only way to motivate them. More important to IT workers than a new title is skill development. The data center industry is extremely competitive - unless IT members feel they are learning their skills in new ways, they may ship off for a company that can aid in their growth.
Addressing this issue isn't difficult. Just keep your data center up to date and keep investing in new technology. Even allowing team members to experiment with new enterprise software or innovative configurations will make them feel like they have some room to get even better at their job. Don't let them educate themselves them too much, though, or else you might have to start paying them more.
Let accidents in the data center be accidents
Even little mistakes in the data center can lead to very serious problems. An employee absentmindedly checking his or her wrist watch could result in hot coffee spilling on hardware. Server stains aside, the magnitude of the consequences for an employee's mistake should match the error and not the outcome. For instance, a small configuration mistake may negatively impact a customer's ability to access business critical data at an inopportune moment and a subsequent cancellation from said client.
Take a hard look at the flick of the wrist responsible for the initial error. Is the data center employee guilty of losing a contract or poor coffee handling skills? Your data center's disaster recovery strategy is also to blame for the incident, so assigning all the fault to a single worker will only demotivate the entire staff.
"Make your data center staff feel like stars instead of extras."
Don't let remote workers stray too far from the action
Some employees like to work from home, while other employees really like to work from home. A bit of extra accountability and effort will make it easy to motivate remote employees and weed out long-distance IT staff that are doing less than their fair share.
ComputerWeekly noted that there are plenty of little ways to motivate remote employees and keep them locked into the job. Creating a simple system of log-in times, for example, is an easy way to establish a daily baseline for how much work a remote worker has completed. The resource also stresses the importance of providing full access to the company's files and assets. This can be accomplished quickly by investing in a remote console server. Taking these small steps will help make your data center staff feel like stars instead of extras in your company's story.
Perle's wide range of 1 to 48 port Perle Console Servers provide data center managers and network administrators with secure remote management of any device with a serial console port. Plus, they are the only truly fault tolerant Console Servers on the market with the advanced security functionality needed to easily perform secure remote data center management and out-of-band management of IT assets from anywhere in the world.