5/12/2021
What does a modern IT department actually do?
Max Burkhalter
An Information Technology (IT) department is responsible for providing ways to implement and facilitate the flow of information through your company. It achieves this goal through three basic functions: infrastructure, functionality and governance. Today, modern IT departments may range from a single person to an entire team, and may or may not be supplemented by IT as-a-service (ITaaS), delivered singly or packaged as part of other aaS options. Workforce notes that job descriptions of individuals who may serve as part of your IT support network include:
Software engineer
Network specialist
Database administration associate
Programmer/analyst
Information systems operator/analyst
Technical support representative
Interactive digital media specialist
The three functions of IT
According to Analytics Steps, IT functions fall into three rough categories:
Infrastructure includes all hardware components, from the network to the physical circuitry, and all the equipment and accessories required to operate the company. In a modernized workplace, some of the infrastructure or all of it may be delivered aaS, reducing the on-premise load and responsibilities.
Functionality includes the creation and maintenance of operational applications. IT is responsible for developing, securing, and storing your organization's electronic data, managing outside data, and facilitating the use of software. With the advent of cloud-based security and data storage options and Software as a Service (SaaS), this is another area where your internal IT needs can be trimmed down.
Governance is the implementing of your company policies and processes to keep your systems, networks and data secure. This controls how, when and from where people use your systems, what they can access, and how data is moved in, through, and out of the system.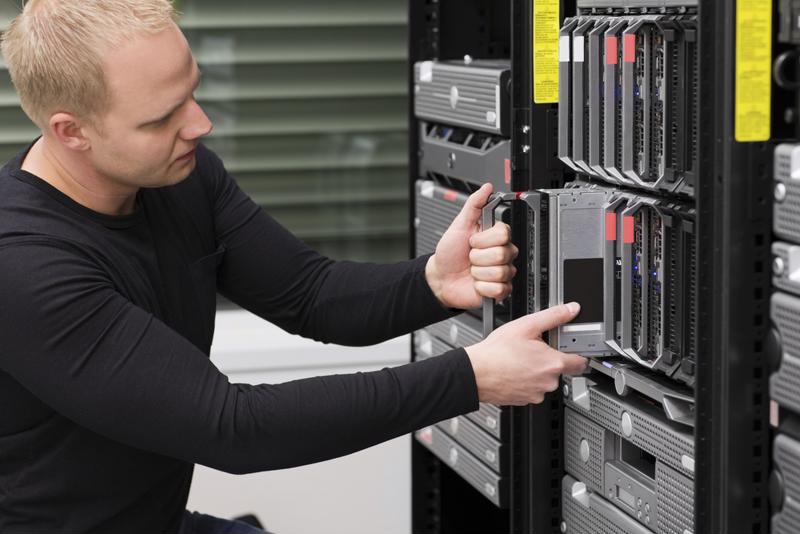 Basic IT tasks
Making sure your computer networks run smoothly can include basic sets of tasks that can be performed by one person, or a complex, interconnected range of requirements that mandates a full complement of IT staff. By embracing digital transformation, you can reduce your on-site IT needs and shift more of the work outside of your company, although the responsibility still lies with you when it comes to data security and privacy.
Installation and maintenance of the following is typically a job for IT:
Computer network systems, to facilitate day-to-day business operations
Network contingencies, to facilitate business continuity in case of a system outage
Application development and implementation, to facilitate core company goals
Voice and video, both point to point and conferencing, in system or web-based, to facilitate communications
Device maintenance and management, to facilitate continual hardware functionality
Web support, including website maintenance and updates and server troubleshooting, to facilitate continual uptime
Technical support and training, to facilitate employee awareness and knowledge when it comes to device and systems use.
Your IT department ideally should function smoothly in the back office of your company, surfacing when needed to update, upgrade, troubleshoot or train, and then sliding back into the background. You mainly realize the need for IT when something goes wrong.
Modernizing your IT department
Today's modern IT department is heavily supplemented by support services for infrastructure, applications, software, platforms, and other aaS options provided by vendors. Your own IT department should be carefully screening vendors and ensuring their support systems are adequate to your needs. You may even opt to us ITaaS to provide what you need if you feel that an IT department in house is to costly or won't be fully utilized.
For hardware support for on-premise networks, direct your IT staff to Perle. We have everything you need to keep your systems running smoothly. Read our customer success stories to learn more.