Perle wins three Platinum Govies Government Security Awards
The IRG7440 5G Router, IOLAN SCG Console Server, and IDS-710HP PoE Switch are all recognized as outstanding government security products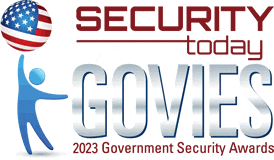 PRINCETON, N.J. (Apr 27, 2023): Perle Systems, a global manufacturer of secure device networking hardware, is delighted that Security Today magazine has named the IOLAN SCG Console Server, IDS-710HP PoE Switch, and IRG7440 5G Router as Platinum Winners in The Govies Government Security Awards competition. The awards honor outstanding government security products in a variety of categories.
Every imaginable security solution can be found in a government application, whether it be federal or state facilities. I truly appreciate all those who have participated in The Govies 2023, and I am amazed at the technology and product improvements year over year. It is always enjoyable to engage with manufacturers and end users in the security industry. There is an excitement again, particularly after the pandemic, of what is happening in the security world, and what is possible.
A panel of independent judges from the security industry selected the top entries and evaluated product features, innovation, user-friendliness, interoperability, quality, and design to determine the winners in the 2023 categories.
To win three Govies is a testament of Perle's commitment to innovation and excellence. We are very grateful to be recognized alongside some of the most esteemed companies in the world , says John Feeney, COO of Perle Systems.
Perle was the Platinum Winner in the following:
Category: Intelligent Edge Devices
A router can play a critical role in protecting the entry point into a government IT infrastructure. The Perle IRG7440 5G Router is the first product in its class that does not require an annual subscription or license fee to access features, maintain operation, or download software updates. This router provides fast, secure, and reliable 5G NR or CAT20 LTE coverage for a wide variety of IoT and M2M applications. It can function as a 5G Router and four-port 10/100/1000 Ethernet Switch in a single-box solution. Ideal as a 5G failover and out-of-band management solution, the IRG7440 Router can also be deployed in 3G or 4G environments to ensure a seamless transition to 5G over time. The extensive routing protocol support (RIP, OSPF, BGP-4, VRRP, IPv4, IPv6, OpenVPN, IPSec VPN, DHCP), zone-based firewall, 2 Factor Authentication, and remote authentication (RADIUS, TACACS+, LDAP) management, ensures the IRG7440 5G Router will integrate seamlessly with any infrastructure to control access to devices in the field and protect inside networks from unauthorized users.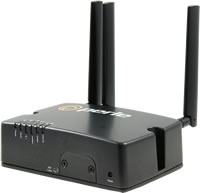 Category: Network Security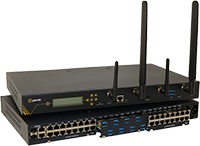 The Perle IOLAN SCG Console Server provides secure out-of-band (OOB) access to government, data center and IT infrastructure equipment. This is the best way to gain access to critical equipment when the network is down, a device is turned off, in sleep mode, hibernating, or otherwise inaccessible. By establishing secure direct access to the console management port of critical IT assets such as routers, switches, and firewalls, disruption and downtime are minimized by providing better visibility of the physical environment and the physical status of equipment.
With support for full routing (RIP, OSPF, and BGP) capabilities, Zero Touch Provisioning (ZTP), two-factor authentication (2FA), an integrated firewall, advanced failover to multiple networks, RADIUS, TACACS+, & LDAP authentication, plus leading data encryption tools, the IOLAN SCG Console Servers provide the most robust OOBM solution to keep networks and data secure.
Category: Network Support Solutions
The IDS-710HP is a 10-port PoE Gigabit Switch with fiber and copper uplink ports. In addition to transmitting network data, the IDS-710HP has a built-in PoE injector to supply up to 100W PoE per port for a total of 450W across all copper ports. Classified as Layer 2 Power Sourcing Equipment (PSE), the switch will detect if connected devices, such as surveillance cameras, are PoE-compatible and will automatically supply power. The IDS-710HP will not need to be replaced as PDs are updated because, as a fully 803.2bt compliant switch, it supports all PD types, classes, and topologies. The IDS-710HP can also remotely reboot attached PDs to save technicians a trip to service locations that are difficult to access like exterior walls, ceilings, light posts, pipelines, and kiosks. All of this powerful functionality is packed into an extremely small chassis ensuring the switch will fit into any space.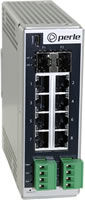 About 1105 Media's Infrastructure Solutions Group – https://1105media.com
1105 Media's Infrastructure Solutions Group includes several leading industry media brands that provide new product and technology solutions for security professionals: Security Today, securitytoday.com, GovSec, Campus Security & Life Safety, and campuslifesecurity.com. The brands' print, digital, custom media and research products integrate physical and IT security coverage and provide the smartest, most cost-effective solutions for reaching security decision makers.