Sonic Automotive use Perle Ethernet Extenders in Project to Reduce the Time it Takes to Purchase a Car
PoE powered WAPs enable sales people to use iPads and iPhones to access network data in the palm of their hand.
NASHVILLE, TN - September 27th, 2016 —According to Heath Byrd, Executive Vice President and Chief Financial Officer at Sonic Automotive, "As customers go through the car-buying process, some of their biggest concerns are trust and time. At most dealerships, it takes four to five hours to buy a vehicle. Our goal is to get it down to an hour."1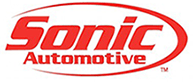 With this is mind, Sonic Automotive provided the sales team with iPhones and iPads loaded with custom apps to access the extensive data on the company network. Regardless of where they are on the lot with the customer, they would have all the data needed to efficiently match the customer's requirements to available automobiles in the palm of their hand. This increases productivity of the sales people, fast-tracks the sale for the customer and results in greater profitability for the company.
For the iPad and iPhone roll-out to work successfully, Sonic needed reliable WiFi network access throughout all indoor and outdoor areas of each of its 120 dealerships. WAPs, of course, are the answer and installing them indoors is quite straightforward. However, prior to installing the WAPs on the lots outside of the dealerships, where a bulk of the customer interaction takes place, Larnel Hight, Network Engineer at Sonic Automotive, was confronted with two issues:
The outdoor car lots do not have power outlets.
Copper-based Ethernet connections are limited to data transmission distances of only 328ft. Sonic needed a much longer range.

By installing Perle PoE Ethernet Extenders, Sonic Automotive was able to overcome the distance limitations of copper and provide power to the WAPs.
Larnel comments, "This layout is straight forward and solves our requirements, hopefully leading to increased sales all round!" 
Perle PoE Ethernet Extenders are installed at all of Sonic Automotive's 120 car dealerships throughout the United States. With the ability to operate in industrial grade temperatures of -40F to +167F (-40C to +75C) along with a rugged steel casing, these simple and effective point to point Ethernet Copper Extenders are ideal to extend the distance between two industrial Ethernet devices subjected to harsh environments and severe temperatures such as PoE wireless access points.
The full Case Study is available to read on the Perle Systems website .
About Sonic Automotive : http://www.sonicautomotive.com/
Sonic Automotive operates over 100 dealerships spread across 14 states and 25major metropolitan markets. We represent approximately 25 different automotive brands with the majority of our dealerships being luxury and import brands. We are an industry-leading automotive retailer committed to providing our customers with an outstanding automotive experience that is delivered with professionalism, integrity and enthusiasm.
Contact
pr@perle.com
1 Sonic Automotive Driving growth with iPhone and iPad. Apple. Web. 9 September 2016