December 16, 2014
University of Cambridge powers Free Wi-Fi at Tour de France Stage 3 with Perle PoE+ Industrial Media Converters
With over 30,000 connections enabled at the Tour de France event, plans are now in place to expand the free wireless network into more open spaces throughout Cambridge.
NASHVILLE, TN - December 16, 2014 — Perle Systems, a manufacturer of advanced Ethernet over fiber and secure device networking solutions, reveals today that the University of Cambridge uses Perle PoE+ Media Converters to power a free Wi-Fi service throughout the city of Cambridge.
With the third stage of the Tour de France passing through Cambridge, the University, in conjunction with City Council, wanted to unveil a free Wi-Fi service for students, city residents and the hundreds of thousands of spectators expected to visit. The goal was to provide roaming wireless access across public spaces in the metropolitan area.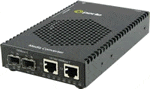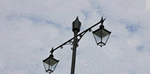 Aruba Wireless Access Points (APs) and Perle PoE+ Media Converters are integrated inside custom-built finials installed on top of lamp posts across the city. The Media Converters connect the Gigabit copper APs to a single mode fiber network while simultaneously providing 30 watts of PoE+ power to the Access Points.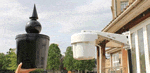 "We had them running a few weeks before the event and all went on the day with no hitches", said Nick Harwood of University of Cambridge Information Services. "We had external wireless access points in key locations and saw a peak of around 30,000 connections at the height of the Tour de France event. We are now planning to expand the wireless network into open spaces in collaboration with the City and County Councils as part of their Connecting Cambridge initiative."
To find out more, read the full University of Cambridge Case Study.
About University of Cambridge: http://www.cam.ac.uk
The University of Cambridge is one of the world's foremost research universities. The University is made up of 31 Colleges and over 150 departments, faculties, schools and other institutions. Its mission is "to contribute to society through the pursuit of education, learning, and research at the highest international levels of excellence"
About Perle Systems www.perle.com
Perle Systems is a leading developer, manufacturer and vendor of high-reliability and richly featured connectivity and device networking products. These products are used to connect remote users reliably and securely to central servers for a wide variety of business applications. Product lines include Console Servers, Terminal Servers, Device Servers, Media Converters, Ethernet Copper Extenders, Industrial Ethernet Switches, Ethernet I/O, Serial Cards, Parallel Cards, Remote Power Switches and Multimodem Cards. Since 1976, Perle has distinguished itself through extensive networking technology, depth of experience in major real-world network environments and long-term distribution and VAR channel relationships in major world markets. Perle has offices in 9 countries in North America, Europe and Asia and sells its products through distribution and OEM/ODE channels worldwide.
Contact
pr@perle.com
Images courtesy of University of Cambridge at http://www.cam.ac.uk/for-staff/news/cambridge-academic-wi-fi-network-extends-to-public-spaces
Close up of lamp post containing Wi-Fi access point
Access point (white) next to specially-designed lamp post housing unit