May 20, 2015
Aker Solutions choose Perle Device Servers for data transmission between topside oil platforms and subsea equipment
With outage costs in excess of $1 million per day seamless communication between the platform and the underwater infrastructure is vital
NASHVILLE, TN - May 20, 2015 — Perle Systems, a global manufacturer of advanced Serial to Ethernet and secure device networking solutions, reveals that Aker Solutions integrated Perle Device Servers into their SMACS6 Master Control Station to provide crucial serial to Ethernet connectivity between topside and subsea devices.
SCADA systems, PLCs and other industrial equipment that have serial data communication ports are popular in the oil & gas industry.  However, as TCP/IP is now the standard in industrial environments, a method to reliably connect these serial devices to Ethernet is required.
The SMACS6 Master Control Station provides complete control and monitoring of subsea equipment, surface electrical and hydraulic power units. In the design phase of the SMAC6 MCS, Aker Solutions, needed to source a Serial Device Server that would provide connectivity for modems, switches and 3rd party serial devices while transmitting data to subsea modules.  The amount of data throughput would be substantial.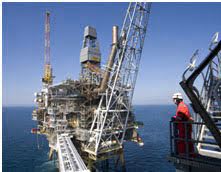 Three leading Device Server manufacturers, including Perle Systems, were selected to undergo rigorous lab testing.  Perle had the only Device Server capable of passing more than 1 million messages without errors.
Mark Stahlmann, Technical Engineer at Perle Systems, comments, "After an extended soak test – 17 hours and counting –the Perle IOLAN not only  smashed the comms stats from the competitors, but it exceeded Aker's expectations by outperforming with no lag time or errors."
The new SMACS6 MCS, with integrated IOLAN Serial Device Servers, is currently installed and operating seamlessly on the Britannia Satellites platform.
Find out more details in the Aker Solutions Case Study
About Aker Solutions www.akersolutions.com
Aker Solutions is a global provider of products, systems and services to the oil and gas industry. Its engineering, design and technology bring discoveries into production and maximize recovery. The company employs approximately 17,000 people in about 20 countries.
About Perle Systems www.perle.com
Perle Systems is a leading developer, manufacturer and vendor of high-reliability and richly featured connectivity and device networking products. These products are used to connect remote users reliably and securely to central servers for a wide variety of business applications. Product lines include Console Servers, Terminal Servers, Device Servers, Media Converters, Ethernet Copper Extenders, Industrial Ethernet Switches, Ethernet I/O, Serial Cards, Parallel Cards, Remote Power Switches and Multimodem Cards. Since 1976, Perle has distinguished itself through extensive networking technology, depth of experience in major real-world network environments and long-term distribution and VAR channel relationships in major world markets. Perle has offices in 9 countries in North America, Europe and Asia and sells its products through distribution and OEM/ODE channels worldwide.
Contact
pr@perle.com