2/3/2023
5 lesser-known business automations
Perle Systems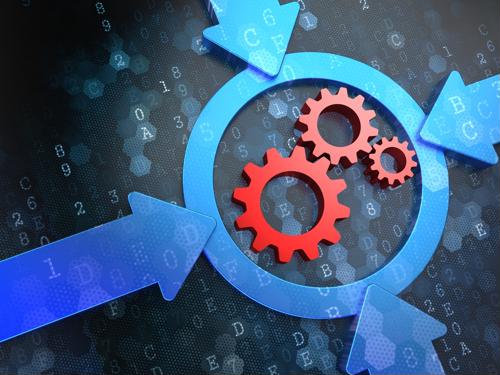 We're used to hearing about the perks of abandoning the small, routine tasks that soak up too much of our workday. In 2020, McKinsey found that 66% of businesses had embraced automation in some way. From email schedules and admin support to complex asset tracking, there's a lot to automate. It's become common sense and part of any conversation about what makes an organization successful.
Yet, aside from the roles we all know automation can play, what else might it do? More connected, synchronized processes can save hours and patience in other areas as well. These are five new tasks to automate — the sort that aren't discussed as much or are only just proving useful.
1. Onboarding
By recording a training program once and sharing it with fresh hires, you'll trim time teaching them about your values, schedules, background and expectations. Zavvy, an automated business platform, calls out benefits for the worker, too, because they can learn at their own pace. You can then set alerts over the year for well-being or performance check-ins. Automated surveys, meanwhile, are a good way to ask for anonymous onboarding feedback.
2. Travel expenses
If you're sending employees around the world, you should know how much they're spending and claiming on your expense account. Automated travel tools let them record every receipt, which you can access from a digital database. It's easy: The worker takes a picture on their smartphone, adds any extra information, then sends the receipt. Some tools let you export that data to spreadsheets or cloud applications as well.
3. IT access
When someone leaves your company, it's wise to close off their user permissions for laptops, desktops or Internet of Things (IoT) devices they've been using for work. Automated restrictions can kick in to shut down accounts or lock computers before they're sent back to your HQ. Vector Networks, for instance, claims that "automation allows for simple re-harvesting or redeployment of licenses and assets to other roles or employees." Given the persistent risks associated with digital security, these tasks are ripe for improvement.
4. Project updates
A Korn Ferry study reveals that 67% of workers feel they're wasting time on unproductive meetings. During large, ongoing projects, there's more temptation to gather opinions and updates, but you don't have to rely on huddles or group calls to acquire them. Automated alerts can tell stakeholders what the rest of the team has been up to and what that means for delivery. Weekly or daily check-in forms are the backbone of this strategy.
5. Product pattern forecasts
Sensors offer quality information not only about a product's quality and functional status, but also about how your customers are using it. The IoT is a rich knowledge source for predicting and refining what future users may want. While sensors send data autonomously, you can also automate visualizations and reports so everything makes sense for product development or marketing teams.
Gather more of the data you need from the IoT to guide or inform automated practices. Perle's serial to Ethernet solutions maintain your network on any scale.