Monday, January 29, 2018
How IoT and blockchain can revolutionize the POS in retail data transfer
Max Burkhalter
The retail industry is facing a time of unprecedented data. The internet of things has enabled a network connection among a plethora of new devices, each one providing real-time feedback as to a consumer's purchasing habits. In the face of this ecosystem, security has been a chief concern.
Customer data is being stored in more places and consumers only want to buy from vendors who can keep their information secure from malicious third parties. As cybercrime becomes more common, retailers using IoT methods have had to pay for network security.
Now, blockchain has emerged as a new software option for those who work in retail and the point of sale. Together, blockchain and IoT offer a secure and affordable new method to safeguard online software infrastructure, provided a company has the appropriate hardware to leverage both technologies.
"A blockchain is an expanding list of linked data records."
Understanding blockchain
At its simplest form, a blockchain is an expanding list of linked data records. Every time the link is extended, a connection called a cryptographic hash function links its data with the previous block. This strengthens the bond between links, making it very difficult to modify. Blockchain gained notoriety in its use with bitcoin.
According to CSO Online, blockchain solved the double spending problem, wherein the same digital currency could be used multiple times. This allowed bitcoin to rise without the backing of a federal authority to validate its currency. Since blockchain keeps a complete self-validating log of every bitcoin, it is impossible to create duplicates without the system detecting and removing them.
Reducing the cost of verification
What makes blockchain so effective is its simplicity. Provided that it is implemented on a secure system, blockchain can quickly and effortlessly validate a massive list of data connections and exchanges. IBM came forward recently, offering a presentation published on the MIT Technology Review. In it, IBM voiced support for incorporating blockchain with IoT technology.
Christian Catalini, an economist and MIT professor, stated that blockchain would drastically reduce the "cost of verification" and the "cost of networking" for numerous transaction methods. This cost reduction comes without increasing dependence on one single point of security, helping to strengthen IoT network functionality.
How blockchain can help secure IoT
It is no secret that IoT networks have security concerns. Icon Labs highlighted a list of pain points for the technology, lead by false notions from IT personnel. Chief among them was the assumption that many IoT devices would be safe in their obscurity. For instance, security may not have been treated with importance when developing a network-connected copier because none of the staff felt that cyber criminals would spend time to develop a hacking method for that specific device brand. This, of course, has turned out not to be true. Unfortunately many more ubiquitous devices also took this lax approach to cybersecurity in their hardware.
As a result, these devices were released with potential flaws that could undermine network security for the whole company. What complicated matters further was that much of this software was not easy to patch. Here, blockchain offers an immediate improvement.
IoT devices using blockchain software will conceivably strengthen their security by creating new permissions requirements with each new link in the digital log. Tata Consultancy Services published a white paper outlining four crucial improvements that blockchain could bring to IoT: trust building, cost reduction, faster data exchanges and scaled security.
This improved security will allow an IT staff to decentralize the network faster, lowering the costs associated with IoT.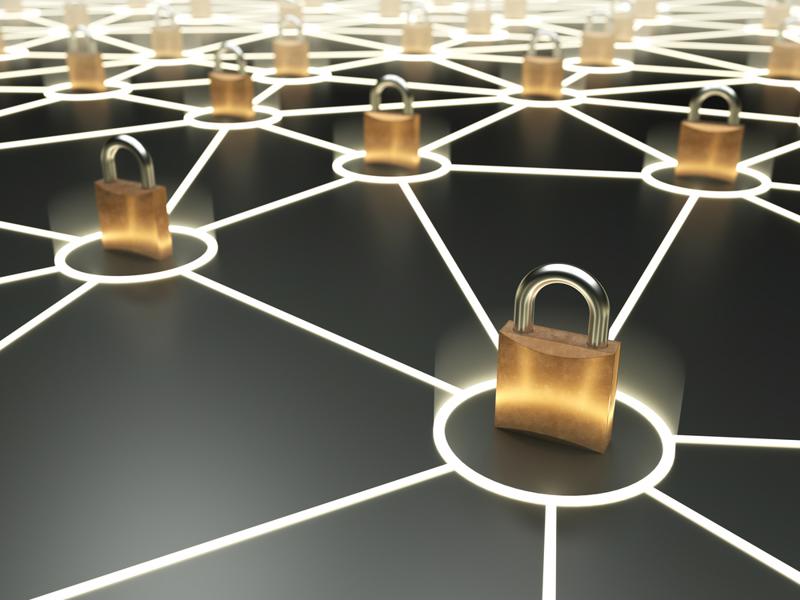 Enabling the decentralization of technology
Decentralizing is not an easy task. It requires the right hardware and software to maintain a strong and reliable network. Perle offers hardware that makes it easier to monitor and retrieve information right from the source. Our servers can create a secure funnel through which technology such as blockchain can operate with IoT machines. At Perle, we believe in understanding and reacting to the data as soon as it's recorded.
---
With many retailers looking to maximize value from IoT technology, you need to review your infrastructure to see how you can best upgrade your system. Perle provides the hardware and expertise to enable the critical network infrastructure required for uninterrupted data streaming and monitoring. Connect with us today to learn more about how we can help your business take full advantage of technologies such as blockchain and IoT.