Wednesday, December 13, 2017
How IoT is moving renewable energy forward
Max Burkhalter
Renewable energy is a sector that continues to pick up steam. Solar has emerged as the primary form of renewable energy, leading a pack that includes wind, hydro and other biofuels. According to the International Energy Agency, solar added over 70 gigawatts of electrical capacity in 2016. This made up the majority of the 164 GW surge from the renewable energy sector.
While China is attempting to harness an international leadership role in the development of renewable fuel sources, the United States continues to make advances as well. Driven largely by improvement in the Internet of Things space - and some powerful new Industrial Internet of Things technology - renewable energy will continue to outgrow its limitations, powering more of the United States electrical systems.
Big data means higher efficiency
IoT-enabled devices produce analytical data, providing a constant readout of their performance. This is highly beneficial to developing renewable energy providers as it allows them to study which of their devices are performing up to standard. Research from a 2016 report by Citigroup indicated that this increased understanding of sourcing, interest, load balancing and usage could create an entirely new method of business: customized energy delivery.
Renewable energy embraces the smart grid
The current energy grid system was designed hundreds of years ago as a one-way street. Energy flowed from plants to power lines to homes. IoT-enabled technology has allowed for the creation of the proposed smart grid, a government-envisioned system that can communicate back.
Unlike traditional power sources, renewable energy has no grid to upgrade. It can be installed to work with current smart grid software. This cutting edge system maximizes power efficiency, stabilizing energy flow while reducing overall costs.
Businesses will be able to track their power consumption by the minute instead of by the month. This means that executives can make the decision to only run serious equipment when power costs are down, maximizing resource management.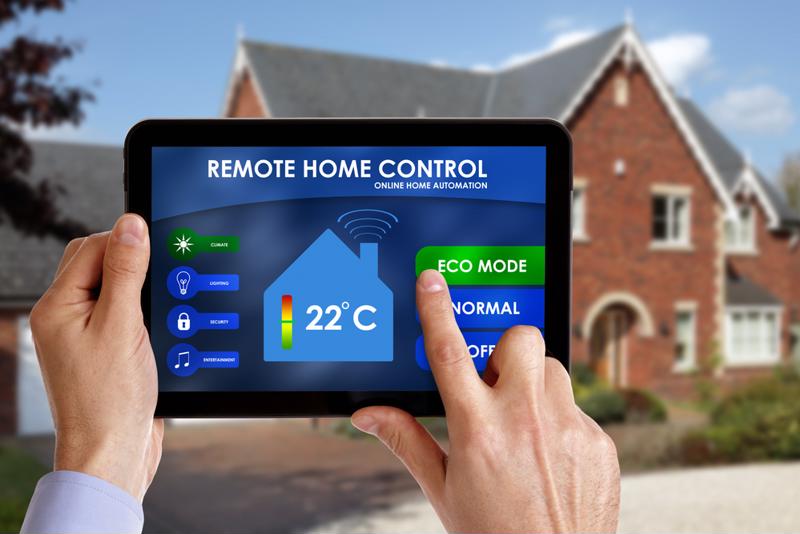 Individual neighborhoods and even homes will be able to tell the power grid how much energy they need and when.
Switches and servers provide IIoT support
Like any power source, renewable energy receivers need to be able to operate in areas with hazardous weather conditions. Perle provides a host of technology options to make this possible.
The first solution to be aware of is Perle's industrial temperature media converters. These Ethernet to fiber converters can link multimode to multimode, multimode to single mode fiber and copper to fiber in areas where the temperature fluctuates wildly. These converters are ideal for boosting wireless access points - allowing companies to monitor a variety of factors (weather tracking, outdoor applications) without having to send an employee to manually check the situation. It is easy to see an off-coast wind farm benefiting from this technology.
Other Perle products designed for extreme weather are the industrial Ethernet switches. These have been manufactured to endure shocks and other physical disturbances as well as massive temperature variation. Sporting five to nine ports, these industrial grade switches are designed to work with multiple Ethernet connection speeds and fiber networks.
Power overloads and outages can be costly, especially to renewable energy operations concentrated on stabilizing their infrastructure. To this end, Perle offers industrial power supplies. Like other offerings these work in an extreme range of temperatures. Power supplies like these are expressly designed to prevent short circuiting and other voltage problems before they occur.
All three of these product lines are part of Perle's IIoT support offering. They are designed to be secure - both physically and electronically - and long lasting. Renewable energy providers utilizing these resources will have an advantage from the additional information provided. They will also have created a durable framework through which to transport energy.
With the renewable energy industry continuing to grow at a rapid pace, it appears that IoT technology will provide a boost to energy efficiency. As more renewable energy providers increase spending in IoT network hardware, Perle will be there to provide the critical networking infrastructure required for continued expansion and energy output. Connect with us today to learn more about our work in the renewable energy space.