Renewable Energy
Wind, Biomass, Solar, Hydro and Geothermal all share a common goal in their quest to supply the growing demand for energy - control the output to provide a consistent flow of predictable electricity. However, as more large-scale renewables are integrated into electricity grids, technical challenges still arise. And, to maintain annual investments into low-carbon power supplies, the costs of clean energy technologies must continue to decline. This is where renewable energy companies look to the Industrial Internet of Things ( IIoT ).
IIoT products are expected to have long life cycles, operate reliably under extreme or hash conditions and prevent unauthorized access by malicious individuals.  They are used to increase energy output, keep output levels stable, cut operational and maintenance costs, and provide solid performance data. These sophisticated IIoT systems make possible new ways of managing demand instead of simply increasing supply. This requires large amounts of connectivity and monitoring.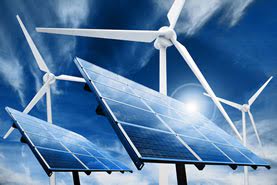 Rugged Console Servers provide secure remote monitoring and management of equipment with serial console ports to avoid costly truck rolls.
Industrial Temperature Media Converters transparently connect copper to fiber, multimode to multimode and multimode to single mode fiber.
Industrial Ethernet Extenders extend copper Ethernet services beyond 328ft (100m) over 2-wire 24 AWG twisted pair or coax.
Industrial DIN Rail Ethernet Switches exceed the specifications of commercial switching products with industrial safety certification and approval for hazardous locations.
Perle Industrial-grade Power Supplies are reliable sources of power designed stand up to harsh industrial environments.
Every component used Perle Device Networking Hardware has been designed and tested to handle operating temperatures between -40 and 75C.  Learn more about how Perle device networking hardware meets the needs of Renewable Energy customers:

---

---
Other clients in the Utilities Industry: