5/27/2020
Smart Warehouses: Powering Logistics with the IoT
Max Burkhalter
When companies seek to improve the speed and efficiency of their supply chains, they have a few options. Enabling better decision-making through the use of rich, high-speed data sets is a common way to enhance productivity, and it is a tactic that can apply to several different points. Firms can embrace sensors on vehicles or cargo containers and track goods in a more granular fashion. Companies can rely on increasingly accurate projections of demand to enable low inventory levels and on-demand manufacturing. These organizations can also use the internet of things to make their warehouses and distribution centers "smarter."
The movement of goods into and out of a warehouse, as well as the storage, picking and packing within the facility, is a major determinant of overall logistics speed. With sensors becoming more widely and affordably available than ever before, companies of all sizes and industries that operate warehouses can consider the improvements that could come with embracing the internet of things.
Building Toward the Connected Warehouse
According to the most recent Million Insights survey, companies are predicted to increase their use of the IoT and related technologies in their warehouses and distribution centers between the present and 2025. The factors motivating these companies include higher levels of automation. It is difficult to introduce efficient automatic features into distribution centers without more effective data capture and enablement.
Tracking goods at the pallet level is a trend on the rise, according to Million Insights. Companies hoping to manage their inventory with a greater level of real-time accuracy are using a large amount of small and affordable sensors to create a data-rich environment. Businesses aren't just aiming to boost efficiency through automation: Their employees' activities can also be optimized. The survey found there is increasing demand for workforce management solutions. Companies directing their workers through better data can keep operations efficient and ensure effort isn't wasted.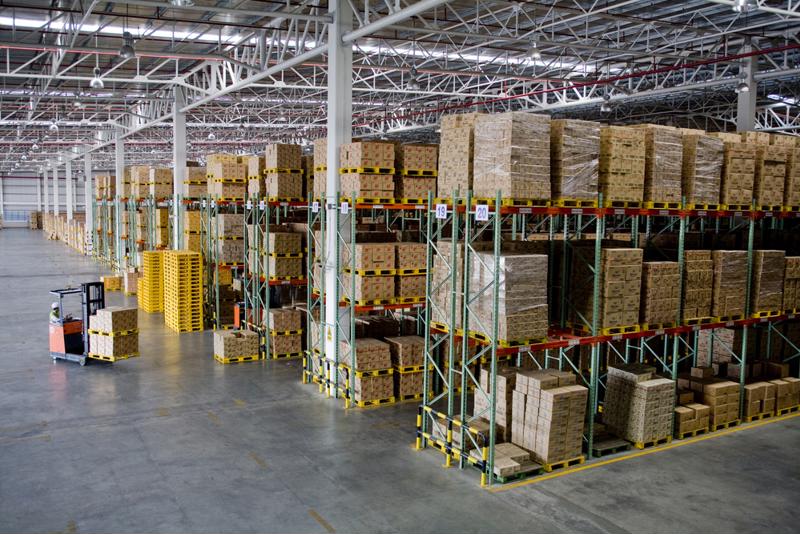 Considering IoT's Warehouse Value
Logistics Management explained that some companies may be closer than they think to creating IoT-enabled environments in their warehouses. This is due to the fact that organizations are already collecting some data that fits into the IoT model. When organizations use automation for assets including conveyors and powered vehicles, the equipment is capable of outputting data. Harnessing that information can become fuel for analytics tools.
There is another major technological trend connected to the increasing presence of data sensors in the warehouse: artificial intelligence. Experts speaking with Logistics Management described the symbiosis between the IoT and AI. The advanced algorithms associated with AI are a developed form of big data analytics, using vast reserves of content to help people make more informed decisions. That information can originate in the sensor networks of the IoT, ensuring that a connected warehouse gets maximum value from its tech investments.
Buying Equipment for a Connected Logistics Environment
The expansion of the IoT isn't just about new sensors and analytics software. There is also a need for infrastructure to enable the transfer of data, quicky, securely and in sufficient quantities. This is where Perle's hardware can make a positive difference for today's distribution centers and warehouses. An LTE router or gateway from Perle provides an elegant way to connect the many sensors that make up an IoT network.
With data flowing in at the pallet level, warehouse managers are poised to make more effective decisions than ever before. Find out how Perle has already helped companies transform their operations in our success stories.