2/10/2022
The air travel tech powering 2022
Max Burkhalter
The Internet of Things (IoT) is connecting devices and sensors in ways that impact a variety of industries. Air travel technologies will utilize IoT in exciting applications, enhancing the airport experience and improving passenger comfort. The air travel industry relies on real-time data collection and processing from a number of artificial intelligence (AI) assisted smart technologies.
Passengers are increasingly enjoying the results of advancements in the sector. From the rise of urban air mobility to faster check in times at airports, here are the ways in which 2022 will be a remarkable year to fly.
Urban air
Urban air mobility is the realization of technologies dedicated to the development of new kinds of aerial vehicles. Many airlines are developing their own electric aircraft offerings, or partnering with industry leaders in the space. Applications ranging from low altitude city transversal to cross-continent travel are in various stages of development.
Since 2014, Airbus has been among a variety of companies looking to utilize electric propulsion for new aircraft. The creation of Airbus Urban Mobility in 2018 centered on a holistic approach to urban travel, with zero emission flights designed to bring safety and convenience to city transportation.
Future Travel Experience reported that United Airlines partnered with air mobility company Archer to produce 200 electric aircraft. Archer's vertical take-off and landing (eVTOL) aircraft use electric motors and could act as an "air taxi" in dense urban areas. Aircraft production is expected to begin in 2023.
Virgin Atlantic is teaming with Vertical Aerospace to offer short haul travel in the UK. The proposed 150 eVTOL order would see the creation of fully-electric VA-X4 aircraft. Nearly silent when flying and with zero emissions, the VA-X4 has a range of over 100 miles and is certified to the same safety standards as commercial aircraft.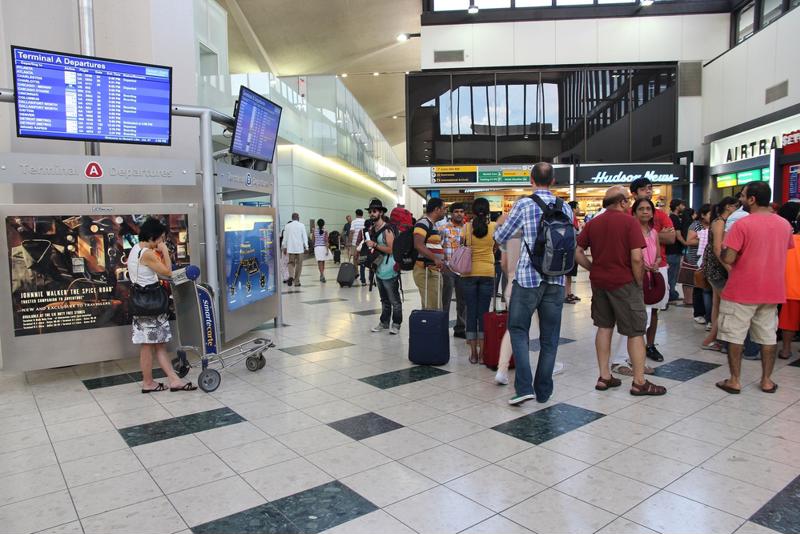 IoT in the airport
Smart tech aimed at making airport navigation easier is but one of many improvements travelers at Miami International Airport can enjoy with the MIA Airport app. The integration of 500 IoT sensors help customers using their smartphones get to the right gate, scan boarding passes or pre-order food on the go.
Apple is joining with the Transportation Security Administration (TSA) to offer a digital ID document allowing identity verification at major airports. Eight states will pilot the program, which allows a traveler to scan a driver's license or state ID to their phone's Apple Wallet, with future implications of only needing a passport and phone or iWatch to board aircraft.
Autonomous robots delivering food and retail goods are set to become an airport reality. An Electronics 360 article reporting from the 2022 Consumer Electronics Show (CES) indicates the arrival of tech startup Ottonomy's Ottobots. Utilizing AI technology to digitally map their environment, Ottobots navigate airports in order to reach customers. Enhanced navigation software accounts for changes in terrain and the unpredictability of human foot travel. Ottonomy is scheduled to increase production of the Ottobot in the next 18 months.
Tech solutions
Perle is assisting Athens International Airport by offering an array of Ethernet Extenders in order to enhance security cameras and wireless access points (WAPS). By ensuring the transmission of high-resolution video and pictures, Perle is aiding airport safety. WAPS transmitting data further than 100 meters requires the latest Extender tech.
Upgrading the systems of a 2001-built airport enabled Athens International to take advantage of the security systems necessary to keep travelers safe. With over 16 million visitors per year, Athens International counts on Perle solutions to maintain cutting-edge data transmission capabilities.