January 20, 2016
Perle helps Education Facilities deliver on IT Expectations in the face of Tight Budgets
Stanford, Cambridge University, MIT and UCLA are among Perle Customers
NASHVILLE, TN - January 20th, 2016 — Gartner predicted IT spend in the Education Industry to grow by a modest 2.5% in 2015*.
"Budget allocation for IT spend at Educational Institutions has not increased at a pace that meets the demands placed on the network infrastructure by the rising number of students," comments Joe Perle, CEO at Perle Systems. "We work closely with IT Administrators around the world and have compiled some common applications and solutions to meet the challenges they face every-day."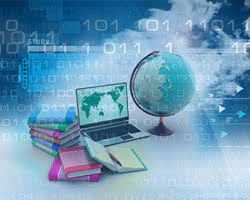 Networks at Educational Institutions face demands for increased bandwidth and reliable uptime all while being secure and protecting data integrity. Perle Device Networking Hardware is commonly found in expanding University networks. For example MIT and Penn State use Perle Device Servers to transmit serial data over Ethernet. UCLA, York University and North Carolina State University use Fiber Media Converters to extend their network distances over fiber. West Illinois University and Queen Mary use Console Servers for managing remote equipment. More detailed Case Studies and a sample customer list can be found here.
About Perle Systems www.perle.com
Perle Systems is a leading developer, manufacturer and vendor of high-reliability and richly featured connectivity and device networking products. These products are used to connect remote users reliably and securely to central servers for a wide variety of business applications. Product lines include Console Servers, Terminal Servers, Device Servers, Media Converters, Ethernet Copper Extenders, Ethernet I/O, Serial Cards, Parallel Cards, Remote Power Switches and Multimodem Cards. Since 1976, Perle has distinguished itself through extensive networking technology, depth of experience in major real-world network environments and long-term distribution and VAR channel relationships in major world markets. Perle has offices in 9 countries in North America, Europe and Asia and sells its products through distribution and OEM/ODE channels worldwide.
Contact
pr@perle.com
* Gartner.com. Gartner Says Worldwide IT Spending Across Vertical Industries to Decline 3.5 Percent in 2015 Gartner. Rob van der Meulen. September 23, 2015. Web. 21st December 2015