Education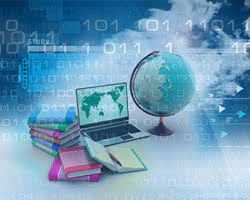 In today's world, everyone is online, computer literate and IT savvy – Schools, Colleges and Universities are no exception. From application, to enrolment, to acceptance, submission of coursework and examinations, right through to graduation, thousands of students depend on the University network being up and running at all times.
Like any organisation, the success of a school system depends on the operational efficiency and health of its core network. Not only does the network store critical and confidential information related to both faculty and students, it also controls security and alarm systems as well as environmental systems such as heating and air-conditioning.
Unfortunately, network downtime is a big problem for many school systems, which are already struggling to make ends meet and budgets stretched to the max. Perle Console Servers enable IT staff and network administrators to manage their network infrastructure out of band and minimise network downtime.
Fiber Media Converters in the Education Sector
With ever increasing number of students attending Universities and other Education establishments, the increased bandwidth demands placed on their networks have never been greater. Fiber Media Converters make it possible to future proof the network with additional bandwidth capacity and extended fiber links over greater distances.
Cambridge University select Perle PoE+ Industrial Media Converters to power Free Wi-Fi
Perle PoE+ Industrial Media Converters enable over 30,000 Wi-Fi connections

York University use Perle Media Converters in Field Robotics Research Network
Perle Gigabit Media Converters provide fiber to copper conversion and POE+ to WLAN Access Points inside NEMA Weatherproof Enclosures.
University of Victoria Underwater Observatory Uses Perle Technology to Deliver Data to the Surface in Real-Time
IOLAN Device Servers provide remote monitoring and configuration of submerged equipment and real time data collection.
Tsinghua University use Perle Serial Cards in training center
Perle Serial Cards provide data and application distribution to business and student training seminar participants
Some additional Perle Customers in the Education Industry:
Serial to Ethernet in the Education Environment
Uptime At Universities – Mission Critical Operation
Research and Education Market Opportunities
Access Control for Personnel Entrances
Power over Ethernet in the Education Environment
A Background on Power Over Ethernet ( PoE & PoE+ )
Benefits of using PoE Power Management Controllers in Power Sourcing Equipment
Power Reach Installation Planning for PoE Ethernet Extenders
Powered Device (PD) Reset Feature for PoE Ethernet Extenders
Media Converters in the Education Environment
Media Converters in Campus Networks
Media Converters offer flexible expansion in Horizontal Networks
Managing Large-Scale Media Converter Deployments
Media conversion can unlock the potential of Metropolitan Area Networks (MANs)
Using Media Converters to unlock performance and reduce costs during upgrades
Media Converters offer major benefits during Backhaul Network fiber-optic upgrades
Quality of Service: Defining it and identifying its impact on high-priority applications