November 17, 2015
Ovum predicts Finance IT spend to hit $100bn by 2018, Perle agrees
Network Connectivity solutions enable Financial Institutions to grow and prosper.
NASHVILLE, TN - November 17th, 2015 — A study conducted by Ovum, "Financial markets tech spending to 2018" 1 has revealed that IT spending within the financial services sector is set to increase in the coming years, hitting $100 billion in 2018. This reports marks a positive trend for the Financial Industry, after a number of years of cost cutting and lack of spending in IT.
Perle Systems, a global manufacturer of advanced Serial to Ethernet and secure device networking hardware, provides products that enable connectivity, management and protection of digital assets at top financial services companies.
"After some years of relatively few new enquiries from customers in the Finance Industry, we are now seeing more and more sales opportunities opening up in this sector," comments John Feeney, COO at Perle Systems. "To us, this is a clear indication that the global financial crisis is over and financial institutions are strategizing how to best service and fulfil their customers' expectations and requirements."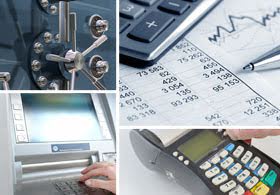 Daniel Mayo, Practice Leader, Financial Services Technology at Ovum, explained that banks are currently looking to renew their platforms and, as a result, are investing in technology and IT for the future of their business. He added: "This investment will be mostly focused on the front office in order to improve order management systems, but we will also see a continuation of significant investment in the back office to improve automation and scalability levels."
Perle device networking hardware is used by Finance industry leaders such as Deutsche Bank, JP Morgan, Sallie Mae and Banco Santander. Perle Console Servers, enable IT staff and network administrators to manage their network infrastructure out of band and minimise network downtime. Fiber Media Converters are installed at Financial Data Centres to ensure the fastest Ethernet data transmission speeds over fiber. A sample list of customers and case studies can be found here.
About Perle Systems www.perle.com
Perle Systems is a leading developer, manufacturer and vendor of high-reliability and richly featured connectivity and device networking products. These products are used to connect remote users reliably and securely to central servers for a wide variety of business applications. Product lines include Console Servers, Terminal Servers, Device Servers, Media Converters, Ethernet Copper Extenders, Ethernet I/O, Serial Cards, Parallel Cards, Remote Power Switches and Multimodem Cards. Since 1976, Perle has distinguished itself through extensive networking technology, depth of experience in major real-world network environments and long-term distribution and VAR channel relationships in major world markets. Perle has offices in 9 countries in North America, Europe and Asia and sells its products through distribution and OEM/ODE channels worldwide.
Contact
pr@perle.com
1 "Financial markets tech spending to 2018" Ovum. 15 July 2014. Web. 15 September 2015