Finance & Insurance
Managing the IT infrastructure is a constant challenge for large financial and insurance institutions. From complex head office applications to office automation servers in remote branches, support staff are always kept busy.
The key to effective management is having the right connectivity across the whole infrastructure. Central or remote devices must be readily accessible for diagnostics, configuration, or user setups. Although specialist management software provides in-band remote monitoring across the network, some tasks may require physical access to a serial port.
Perle technology enables financial institutions to connect, manage, share, and configure remote equipment. Perle Console Servers for example, enable IT staff and network administrators to manage their network infrastructure out of band and minimise network downtime. Fiber Media Converters are installed at Financial Data Centres to ensure the fastest Ethernet data transmission speeds over fiber.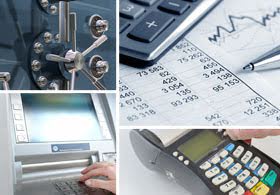 It all adds up to an anywhere, anytime management solution for pro-active yet cost-effective support across the entire IT infrastructure.
Below are a few examples of Perle customers in the finance and insurance sector:
---
---
---
---
Other Customers in the Financial Sector: