1/31/2022
The state of IIoT in manufacturing: Overcome challenges, deliver value
Max Burkhalter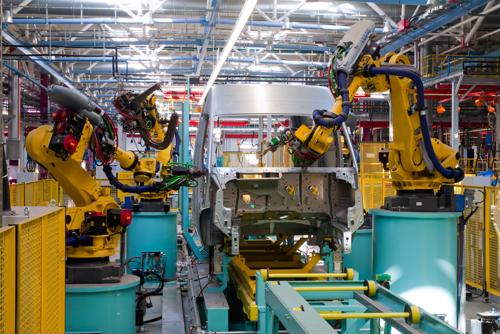 The industrial internet of things (IIoT) has had a strong presence in manufacturing spaces for years now. The path to value is relatively clear: Factories and related facilities are stocked with large-scale machinery that could become a rich source of data if equipped with sensors and tied into digital networks.
With that mission statement laid out, it's time for companies to sharpen their efforts and turn potential value into real return on investment. This process will play out in the years ahead, with some organizations overcoming the challenges they face and others falling behind. The time to develop an actionable IIoT strategy is now.
Challenges facing IIoT users today
The McKinsey & Company overview of IIoT use in manufacturing noted that the path to value for manufacturers is not without potential roadblocks. Companies may end up facing strategic, technical or operational challenges as they scale up their use of digital solutions. Some of these issues are new, while others are recurrences of longstanding trends.
For example, McKinsey's researchers found that companies are still dealing with varied technologies and applications. Getting solutions from different providers to work smoothly together can be daunting. When thinking about the IIoT, another group of potential challenges emerges: issues around physical deployment of the technology. Determining how to deploy sensors and data analytics tools is a source of debate for numerous manufacturers.
Beyond deploying the technology itself, company leaders have to adjust their business practices to make way for more data use. As McKinsey added, there is an important role for organizational leaders in the technology adoption process. These decision-makers must ensure the insights derived from analytics are part of their companies' overall strategies, rather than leaving IIoT and data siloed in individual departments.
Rewards of successful IIoT integration
Overcoming the potential issues on the road to IIoT use is important because a fully integrated program can transform a manufacturer for the better. Owners and operators wondering why they should put time and effort toward IIoT use need only think of the operational upgrades that could be in store.
Forbes contributor Daniel Newman listed some of the most important practices that come with an infusion of technology in the manufacturing and industrial space. His predicted improvements for IIoT-using companies include:
Proactive maintenance empowered by better data use: Businesses that can get ahead of their maintenance needs are less vulnerable to unplanned downtime than those that simply wait for equipment to fail. Old-fashioned approaches to maintenance planning involved generic schedules. Sensor-equipped machinery has allowed companies to become more accurate and effective, predicting breakdowns and performing maintenance strategically.
Product and process development enabled by digital twins: Newman explained that companies can save money on prototyping by creating digital representations of real-world processes and objects. These all-digital simulations are designed to function just like physical items. While they are not technically part of the IIoT, they produce the same kind of data as real assets equipped with sensors.
Safer workplaces shaped by IIoT information: Companies collecting more data about their workplaces and activities within those spaces can use analytics to determine the best ways to train their employees. Newman described this process in terms similar to maintenance improvements: When businesses have access to clear data, they can design optimized processes and relevant improvements, including in their employee education efforts.
Businesses that haven't yet gotten their IIoT networks operational can look forward to these improvements and more as they assemble next-generation manufacturing spaces.
Data hardware for connected manufacturers
The next generation of manufacturing organizations will be powered by advanced technology, including Ethernet servers, programmable logic controllers, temperature monitoring systems and more from Perle.
Read industrial automation success stories to learn more or contact Perle directly.