1/24/2022
Cellular IoT: How industries can leverage increased connectivity
Max Burkhalter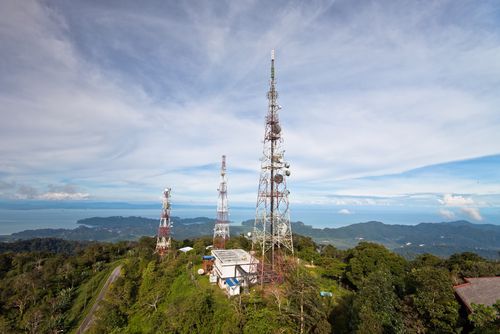 As technology advances, the Internet of Things (IoT) finds its way into nearly every aspect of our lives. It's shaping up to be the next industrial revolution, providing seamless connectivity and driving radical changes for people and industries alike. Perhaps unsurprisingly, one of the fastest-growing fields of this digital revolution is the cellular IoT, i.e., endpoint devices like smartphones. According to a research study from Markets and Markets, the global cellular IoT market is expected to grow to $15.4 billion by 2027, compared to just $3.9 billion in 2021. With so much growth and innovation happening in this area, it's no wonder that businesses are looking to leverage the power of cellular IoT devices to enhance their industrial operations.
What is cellular IoT?
While cellular devices like smartphones have fundamentally changed the way the world functions, the technologies and applications of cellular IoT extend much further than the average consumer use cases. In the same way your iPhone or Android can connect to the internet, cellular IoT technology enables other physical devices, such as sensors, actuators and computers, to connect to cellular networks. This eliminates the need for separate networks dedicated to IoT devices, as virtually all modern applications can use existing mobile infrastructure like LTE-M or NB-IoT.
LTE-M
LTE is a type of wireless infrastructure supported by a vast list of countries, primarily in Europe and the Americas. LTE-M, or Long Term Evolution for Machines, is a common network standard enabling IoT-based devices to connect with the cloud through existing cell networks wherever there is service. Its real-time data transfer capabilities make LTE-M an excellent option for applications where instantaneous notifications are a necessity, such as emergency services and semi-autonomous vehicles.
NB-IoT
NB-IoT, or Narrowband-IoT, is ideal for smaller data transfers or areas without LTE coverage. It utilizes a "narrow" band of the total bandwidth coming from cell towers but operates on 200 kHz, making it a longer-range option with enhanced indoor penetration when compared to LTE. Some common uses for NB-IoT devices include soil sensors for the agricultural industry and utility monitoring in smart cities.
The benefits of cellular connectivity
The faster data transfers, high network reliability, and mobile coverage of cellular IoT devices are transforming industrial IoT applications. Countless industries around the world are leveraging cellular IoT to enhance their processes by increasing speed and connectivity between devices and expanding data processing capabilities. With data rates between 10 and 100 Gbps and increased coverage, industries can avoid overload problems while massively improving the connectivity and mobility of their operations.
Increasing connectivity with eSIM platforms
Traditionally, cellular IoT devices use SIM cards that are restricted to a single carrier network. However, the limited coverage and manual process of deploying and replacing these physical cards can often lead to bottlenecks in industries. Newer eSIM platforms intend to overcome these challenges by utilizing a non-removable chip that downloads carrier profiles from the cloud and allows for multiple cell providers. These eSIM devices offer far greater flexibility in deployment, and the ability to swap carriers ensures reliable connectivity wherever you are.
While integrating eSIM technology can involve high transition costs, recurring fees and limited profile intelligence, according to Forbes, tech companies are working on resolving these issues in the near future. For now, businesses will have to judge for themselves whether the benefits are worth the costs.
Cellular networking equipment for the industrial IoT
As companies look to leverage cellular IoT in their industrial operations, they'll likely need to upgrade their network infrastructure. That's where Perle comes in. Perle can provide the cutting-edge equipment they require, including things like serial console servers and LTE routers. Read our telecommunication success stories to learn more about how Perle can help your business expand its connectivity.